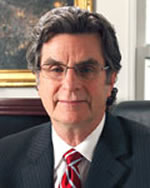 A school has a responsibility to protect students from harm. Will arming teachers or placing armed security guards and police in the building make our schools safer and prevent school shootings? There is a great deal of debate as to whether more or different forms of attention to school safety and security will lead to a reduction in school killings, but these ideas don't seem to be showing positive results. Perhaps arming school staff not with guns but with the training needed to relate to students in a positive way will go a long way toward preventing some students from carrying out their deadliest ideas resulting in school shootings.
The Council of Chief State School Officers (CCSSO) articulates the overarching standard for school leaders: "a school administrator ... promotes the success of all students by ensuring management of the organization, operations, and resources of the school for a safe [emphasis added], efficient, and effective learning environment." Layered on top of this professional standard in the field of education administration are efforts by the federal government, states, and local governing bodies of schools to promote safe schools. For instance, many states require local school boards to develop a safe-school plan after carefully assessing risks to the safety of students and staff.
Comprehensive Approach: Conducting Risk Assessments of School Safety and School Climate
The development and implementation of a school safety plan is the first step toward assuring school safety and security of students and staff. A safe school doesn't mean only protection from intruders with guns and school shootings; it also implies a safe physical building and grounds, as well as policies, procedures, and training intended to protect students from harm. Under the direction of the school administrator, a diverse school representation should be brought together to review and assess all the areas - be they physical (e.g., the building and grounds, exits, places where buses pull up in the morning and emergency drills are held) or procedural (e.g., internal and external communication) - to determine any weaknesses and to recommend a plan to address them. For example, when a person comes into the school and asks at the front office if she can go to her niece's classroom to pick up the child early, how does the school verify that this person is approved to take the child out of school? All too often, students are taken out of school by people they don't even know because a check-in system was nonexistent. Even if the school had an adequate check-in system but it just wasn't followed, the school may be liable for acting in a grossly negligent manner if a student is taken out of the school and harmed.
Good schools regularly conduct safety-and-threat assessments and adopt policies and procedures that focus on reducing the vulnerability of the school population from shootings and other threats. Some people are of the belief that a different approach - arming teachers or others in schools - will deter a would-be assassin or stop the person in her or his tracks from school shootings. But adding more guns to schools is not the answer, and it can lead to further problems and liability. School security guards, school resource officers, municipal police officers, and others in schools with the authority to carry a weapon are not always a deterrent and, in fact, may place the school in a position of answering to a lawsuit. Additionally, because of the high risk and liability issues posed by arming teachers, some insurance companies refuse to insure school districts that allow employees to carry weapons.
Research shows very little promise in putting more guns in schools to reduce the number of school shootings. If a school employee or police officer is authorized to carry a weapon but is not adequately trained in how to respond to threats within the school, that person might overreact - stopping a perceived threat with unnecessary force. A student might be injured or killed. This opens up a claim that the school failed to act reasonably and before understanding the situation or student and without intervening to de-escalate the incident or disarm the student or the shooter. If the person carrying the weapon is not appropriately trained to handle a firearm, the plaintiff may successfully claim that the school is liable for injury. Arming teachers who have no law enforcement background or training poses additional every day risks on top of school shootings.
Rather than adding guns, schools should focus on prevention in a comprehensive way. To improve school safety and security and to prevent school shootings, schools should address key risks for violence, such as bullying, harassment, and a hostile school climate. Schools should also collect data and conduct regular threat assessments and develop safety plans. School districts should focus on the training of school administrators, teachers, staff and students and those who already do have guns in school. Promoting vigilance is another way to improve school safety and security - if a student or staff member sees or hears something suspicious, ensure that person knows whom to tell and develop adequate response procedures. This approach is beneficial not only for preventing school shootings but also many other risk and safety issues, including student suicides, gang violence, sexual harassment, and abuse. The addition of school counselors, psychiatrists, psychologists, and social workers, combined with regular threat assessments and employee training, is a much more promising way to address school shootings and other safety and security risks within schools.
Adequate Training of School Resource Officers and Other School Employees
It is not unusual for students or parents to sue a school for wrongful death or physical harm caused by failure to exercise reasonable care in the selection and training of an armed officer on campus. Video surveillance obtained by the New York Times provides evidence that the armed sheriff's deputy assigned to Marjory Stoneman Douglas High School in Parkland, Fla., took cover behind a wall outside the building where a gunman killed 14 students and three educators earlier this year. One of the victims' families has already filed a lawsuit against Stoneman Douglas High School and if one or more of the failures alleged by the plaintiffs is the school's negligent failure to train the deputy, even though he was employed by the Broward County Sheriff's Department, the School Board of Broward County may be shown to own a portion of liability.
In cases such as that in Parkland, Fla., our experts first determine what responsibility the school had, if any, for training an armed officer on location. Did the school have the responsibility to train the officer or did the Broward County Sheriff's Department have that responsibility? This is typically outlined in the contract or agreement between a board of education and another agency, such as a sheriff's department. When I examine a case like this, I determine, to a reasonable degree of professional certainty, whether there were any failures on the part of either party to adhere to the agreement and whether any failures had an impact on how the officer performed on the day of the shooting. Overall, did the responsible agency act appropriately and reasonably with regard to training under the circumstances? If the officer was not trained in actions that he or she must take when hearing gunshots or knows of a siege on students and staff in the school, who will be held responsible for that failure to train? Were there other known variables that the school failed to address? Was the school's climate a contributing factor?
If a school acts appropriately and reasonably within the professional standard of care and in light of its individual circumstances - i.e., demographics, history of violence, and history of guns in the school - that might, under the circumstances, be enough to convince a jury that the school shouldn't be found liable for the death or injury of a student. The development of a comprehensive school safety plan, assessing the school's climate and background issues that affect students' emotional well-being, and the training of those responsible for student security and staff may play a significant part in whether the school is found liable, but also in regard to the prevention of school shootings.
There are some circumstances in which a school will have a difficult time convincing a jury that it did everything it could to prevent a tragedy. If it can be shown that the school is located in a dangerous area, that students have brought weapons to school in the past, and that doors are not always closed and locked to prevent unauthorized people from entering the building, then if a person enters with a gun and injures or kills a student, the school will have a hard time convincing a jury that it is devoid of liability.
School Safety and Security Efforts Are Not Foolproof
Nothing can guarantee that students and staff will be safe from the diabolic force of anyone who sets out to commit murder in a school. If a person wants to get into a school with the purpose of killing or kidnapping people, it is possible he or she will get in and will be in a position to carry out the plan. A school may have a single point of entrance with locked doors and security cameras, and yet a person may enter by force. Perpetrators also can enter without forcing their way in. For example, a woman in a suburban Philadelphia neighborhood walked through the front doors of an elementary school and to the office. She told the secretary that her nephew left his lunch at home that that she wanted to bring it to him. She was given permission to go to the kindergarten classroom with the brown bag. In the classroom, she opened the bag, took out a gun, and shot and killed the teacher in front of the class. She did not have a nephew in the school. This was a personal dispute between the two women, and it was easily carried to conclusion in the school because the school failed to have in place a security system that would have revealed that this woman had no legitimate reason to be in the school.
Students cannot effectively learn in an environment that is not safe or is perceived by students and staff as unsafe. Responsible school administrators will take every opportunity to determine what risks of harm to students and staff are present at their school: risks from broken playground equipment or lack of protective fencing around the play yard; risk of an unauthorized person entering the building undetected with or without a weapon; risk of unleashed dogs attacking students at recess; or risk of injury from having the wrong type of glass in the window of a door. All these risks can be identified and a plan developed to change the condition to eliminate or reduce the risks. This is the school safety plan. Engaging a wide swath of the school community, identifying risks and how to mitigate them, and conducting an annual review of the plan may help the school reduce or eliminate its liability in the face of a lawsuit stemming from the death or serious injury of a student or staff member, whether caused by school shootings or by something else.
---
Dr. Edward Dragan, provides education expert consultation for high-profile and complicated cases. As an educator and administrator, he has more than 35 years' experience as a teacher, principal, superintendent and director of special education. He also has served as a state department of education official.

©Copyright - All Rights Reserved
DO NOT REPRODUCE WITHOUT WRITTEN PERMISSION BY AUTHOR.