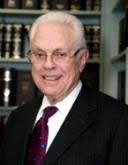 David Ostrove, A Professional Corporation
, is dedicated to representing individuals, businesses, and professionals with complex areas of the law including
Tax and Accounting
.
Principal,
David Ostrove, JD, CPA (Inactive)
, brings over 50 years of experience to his practice. He is a certified specialist in Taxation Law, certified by the California Board of Legal Specialization of the State Bar of California since 1975. Mr. Ostrove is also a California Certified Public Accountant since 1957 and a California Lawyer since 1960. His firm specializes in the areas of:
Tax Law
Probate and Trust Administration or Litigation, including Contested Inheritances
Estate Planning
Complex Business Litigation, Mergers and Acquisitions, Corporate Dissolutions
Notary Law
Malpractice Defense for Attorneys and Accountants
In addition to his private practice as an attorney, Mr. Ostrove has been a Professor of Law and Accounting at Southwestern Law School in Los Angeles for 40 years. He is a Past President of the American Association of Attorneys-Certified Public Accountants and a Fellow of the American College of Forensic Examiners.
David Ostrove has authored numerous books on topics within his field of expertise including, "Advanced Corporate Tax Problems"; "Fiduciary Accounting For Estates And Trusts"; "Forensic Accounting" (2 Volumes); "California Community Property - What The CPA must Know"; "Analyzing Financial Statements After Enron - What The Lawyer Must Know"; and "Accounting and Auditing For Trusts & Estates (DVD)."
He is a lecturer for the California CPA Foundation, California Continuing Education Of The Bar (CEB), and the Arizona CPA Society.
View David Ostrove's Expert Witness Profile
.
David Ostrove
The definitive Fiduciary Accounting Seminar. Designed for CPAs, attorneys, trust officers, estate administrators, attorneys who serve as trustees, executors, administrators, conservators and guardians. Interactive DVD
---