Consultica Worldwide
is a management consulting firm with a reputation for resolving strategic and operational issues in
Business, International Education, Management, and Human Capital
. The firm was established in Sydney, Australia in 2003 and provides consultancy services in management, strategy, quality, business, and international education.
Consultica specializes in assisting with RTO quality and development, university advisory, higher education service provider (HEP) services, tertiary quality, start-up, and strategic planning. Their services cover the following:
Quality Development, Enhancement
Quality Systems
Registration and Re-registration Services
Harnessing Strategic Synergies
Creating Quality Cultures
Developing Corporate Talent

Aligning the Workforce to Strategy
Strengthening High-impact Leadership
Leadership Transition
Risk Management
Executive Guidance
Strategic Management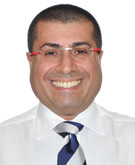 Principal,
Mo Kader, PhD
, is a business and commerce professional specializing in three areas of expertise:
Business Start-up and Development, Human Capital and Corporate Training, and International Education and Institutions
. He has an in-depth knowledge of the education, corporate training, learning and development fields and of Small and Medium Enterprise (SME) and larger commercial enterprise.
Dr. Kader assists SME's and large businesses in a range of sectors to start up or develop or grow. This is done through business management principles and with a range of human resource and organizational development approaches. These help increase the start-up business success rate and streamline its processes, as they do with larger businesses looking for better performance.
Dr. Kader's understanding of management, business development, new company growth strategies, and change management aid in providing a pragmatic, driven approach to business. He has worked as Business Development Manager, National Business Manager, Head of Sales, General Manager, and Managing Director, and has a high degree of acumen in international business, export development, new enterprise start up, and in resolving business and commercial issues via good business practice and human capital programs.
Mo Kader is experienced in the regulatory framework of compliance for Registered Training Organisations (RTO's), Higher Education Providers (HEP's), and Universities. He assists RTO's with initial registration and ongoing compliance. The establishment of Higher Education Providers and Tertiary Education Institutions is also his forte. With an ability to assist from the inception and Strategic Planning phase to the development of internal policies and procedures that provide the institute with a Quality Framework, Dr. Kader is able to impart sound advice and implementation support.