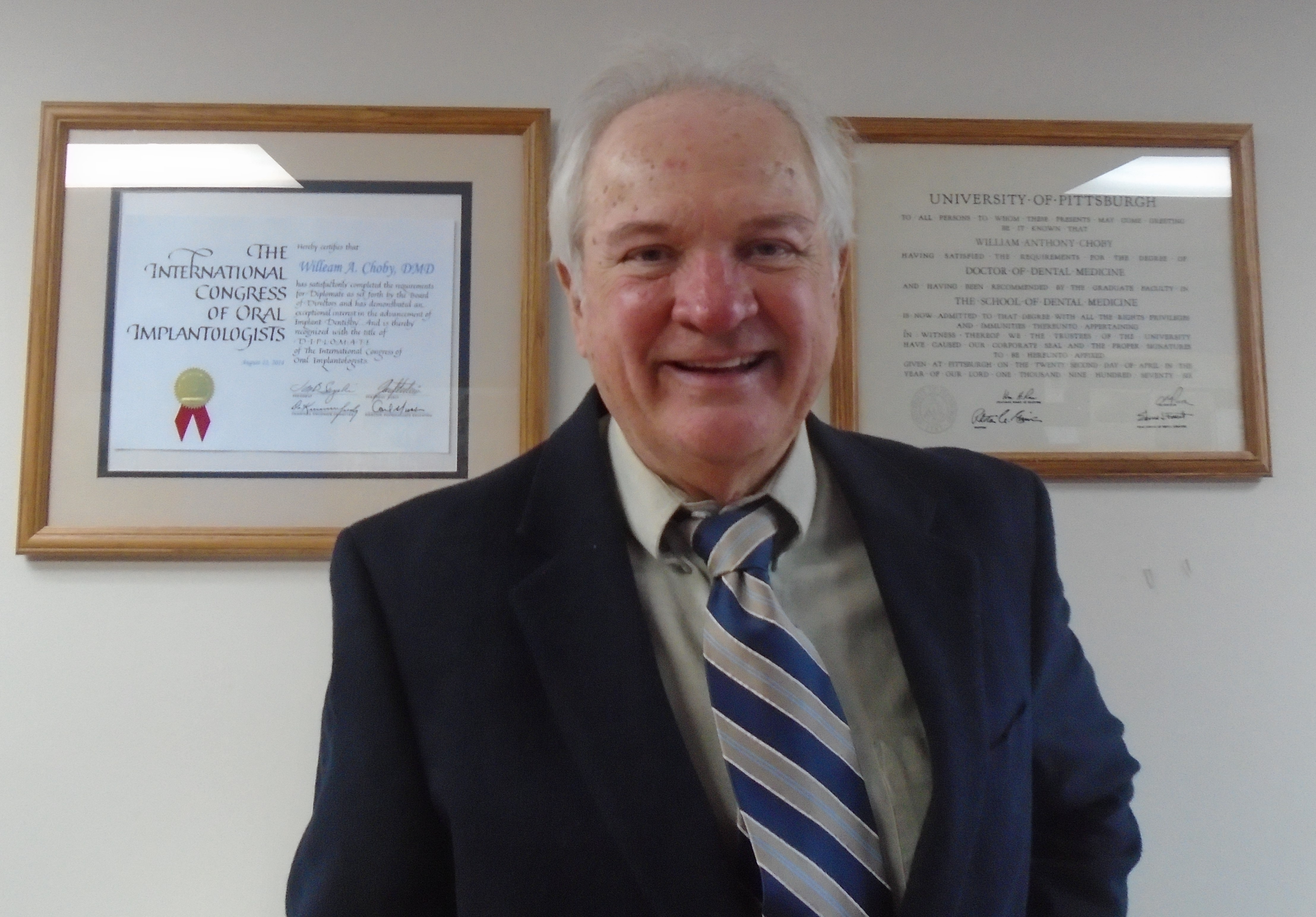 Willeam A. Choby, DMD, MPA, MAGD, FICCMO, DICOI
, has over 40 years of experience
Dentistry and Oral Surgery
. He is a Board Certified Implant Dentist that perfoms both the
Surgery and the Restoration of Implant Teeth
.
A "Master" in the Academy of General Dentistry (MAGD), Dr. Choby has been recognized by other general dentists as a leader and an example to other dentists of the importance of quality continuing dental education to patient care. Masters have accepted the charge to keep abreast of advances in dentistry for the benefit of patients and the betterment of dentistry.
Dr. Choby is also a Fellow in the International College of Cranio-Mandibular Orthopedics (FICCMO), earned a Masters of Public Administration (MPA), and is a Diplomate of the International Congress of Oral Implantologists (DICOI). He is recognized as One of America's Top Dentists by the Consumers Research Council of America.
Litigation Support
- Dr. Choby's expertise is frequently called upon for second opinions for quality assurance companies, peer review panels, workmen's compensation disputes, automobile accident claims, dental insurance companies, physicians, attorneys, and other dentists. He has offered his expert opinion in more than 100 dental malpractice cases, inspected over 1,100 dental offices for insurance companies, and performed over 1,000 second opinion case reviews, IMEs and peer reviews. His cases have included issues concerning:
Dental Implant Surgery
Dental Implant Restorations
Neuromuscular Occlusion
Crowns
Bridges / Dentures

Root Canals
Hard and Soft Tissue Lasers
Extractions
Cosmetic Dentistry
Oral Cancer Treatment
View Dr. Choby's Consulting Profile
.