Med Fit Consulting is an Occupational and Environmental Medicine Risk Prevention company. Med Fit provides consulting services to insurers, management, safety officers, and human resource officers to reduce corporate expenditures and risk in the areas of disability and workers' compensation, regulations such as OSHA, ADA, and FMLA, and improved worker health and wellbeing. Some corporations are uncertain of their needs and desire an overview assessment of their worksite to learn how they can increase compliance and improve their work environment. Examples of Med Fit Consulting services include:
Risk communication to employees or public regarding industrial or environmental exposures
Recommendations on reasonable accommodations for employees with disabilities
Emergency management planning
Crisis situations or catastrophic events in community
Disability management, collaborating with treating physicians to reduce time away from work
Health promotion and wellness program development
Medical surveillance program development
Early return to work policy development
Occupational health evaluation of the worksite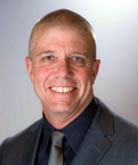 Jerald L. Cook, MD, FACOEM, is Board certified in Occupational Medicine and Public Health and Preventive Medicine. With additional experience in Environmental Medicine and Toxicology, Dr. Cook has broad background experience, serving such industries as nuclear power, firefighters, healthcare workers, police officers, veterinarians, public service, transportation, military and veterans, warehousing and retail, environmental engineering, business services, and federal government. DDr. Cook is currently the Senior Medical Officer of the Occupational Health Department at the Naval Medical Center San Diego. He has served in various leadership and subject matter expert roles within his specialty. He provides OSHA compliant medical surveillance examinations, FMCSA certification examinations, and manages federal workers' compensation injuries and illnesses.
Pharmacogenomics is a field that studies genetic differences in sensitivity to therapeutically used drugs. We have learned that some medications are not effective in some individuals, or super effective and even likely to result in adverse effects in others due to genetic polymorphisms. Similarly, toxicogenomics investigates sensitivities with toxic chemicals, including carcinogens.
---
Cocaine remains a popular drug of abuse, and per HHS (2008) of 6.5 million US Federal workplace drug tests, about 40,000 were positive for cocaine in 2007. Drug testing for cocaine is based on the metabolite benzoylecogonine which is detectable in the user's urine for 24 hours, possibly even up to 72 hours. Non-metabolized cocaine may only be detectable for 4-6 hours following use, making it a less useful target in a drug testing program.
---
In 2016 the White House reported that they were going to scrutinize some forensic sciences in the court room. The White House's scrutiny, however, over some forensic disciplines is probably justified. When the level of evidence required is very high, the expectations from the scientific community should also be very high. These are usually cases where consequences of decisions can lead to long imprisonments. Being speculative about what evidence means, or making decisions based on poor science is irresponsible. The public has high expectations from the scientific community, and when experts testify that there is scientific evidence which proves a case, there is trust involved in those statements. If judges allow experts to present themselves as such, and to express their opinions as the truth, errors involved making scientific conclusions may not be well understood by the layperson.
---
Presumptive tests, also known as preliminary tests or field tests, allow drugs to be quickly classified into a particular chemical group, but do not unequivocally identify the presence of a specific chemical compound. Preliminary drug test results are often included in a panel of tests, which then be used as a guide to an appropriate confirmatory test to determine and verify the chemical compounds present.
---
Fibromyalgia is considered a functional disorder with unknown etiology and unclear pathophysiology. It's not well understood because there is little objective information to support the physical and psychological impairment that affected individuals report. This often becomes a challenge for individuals that feel disabled by the disorder and try to prove that the disorder prevents productive and meaningful work, so they qualify for disability benefits. Fibromyalgia is characterized by complaints of widespread musculoskeletal pain, fatigue and poor sleep, cognitive and psychiatric symptoms, headaches including migraines, and a variety of other symptoms. With or without psychosomatic symptoms, depression and anxiety are common in fibromyalgia (Ghiggia, et al. 2017) and should always be assessed when evaluating the presence of and effects of fibromyalgia. Individuals with fibromyalgia experience a heightened response to stimuli.
---