*Enter State Names or Abbreviations. Use space to separate multiple states e.g. CA Washington NY
Glass Engineering
Expert Witnesses

:

1
Select Experts. Start Inqury.
Failure Analysis Expert Thomas Read
Thomas Read, PhD
Principal
1435 Fulton Rd.
Santa Rosa CA 95403
USA
phone: 707-544-2374
fax: 707-544-2370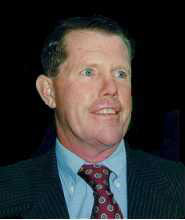 Expert Background: Dr. Thomas L. Read is the Principal and CEO at A. Read Consulting, LLC. He received his PhD. from Stanford University in 1972 and has over 25 years of manufacturing experience in electronics, metallurgy, factory safety, failure analysis, glass fracture, glass failure and bottle failure. As a member of the electronics industry, he has earned process patents and has an extensive background in manufacturing techniques.

In parallel, Dr. Read has spent over twenty five years as a consultant to attorneys and engineers. He has given more than 100 depositions and has appeared in court numerous times.

Company Profile: Read Consulting, LLC is a full service laboratory providing services in the following areas:
Failure Analysis; Factory Safety and Personal Injury (including machine guards and manufacturing safety)
Glass Failure Analysis - Glass Fracture, Glass Failures and Bottle Failure
Metal and Ceramic Failure
Grinding Wheel Failures
Intellectual Property and Patent Disputes
Product Liability and Product Quality
Manufacturing Disagreements (such as Intellectual Property, Failed equipment and Contract Disputes)
Reverse Engineering
When this type of valve is open a rubber seal around the valve stem prevents leaking. In this case, the poly acetate stem deteriorated due to the presence of hot chlorinated water This allowed water to leak out. Over time the leak rate increased.
---
Read Consulting Failure Analysis Laboratory was engaged to determine the cause of failure of two titanium surgical screws used in corrective back surgery. These were both 6.5 mm diameter, 40mm long screws that were surgically implanted. in a patient, and they subsequently failed.
---
The fatigue failure initiated on the outside bottom where the carafe had been scratched with the abrasive scrub pad. As a result of cyclical thermal shock (between 195°C and 15°C), the cracks grew progressively till it reached a critical length. Glass thickness at the origins is approximately 3 mm. One failed after 12.
---
The annealed borosilicate glass pie plate failed as a result of "thermal shock". There were multiple origins for the failure, and these all initiated at damage sites on the bottom of the Pyrex baking dish. It appears that the bottom of the pie plate was convex. Thus, setting the dish down and moving it on hard (abrasive) surfaces such as tile or granite counters created bottom "rim" damage.
---
As "water hammer" (i.e. liquid impact) has the potential to cause glass bottle failure, Read Consulting LLC created two such failures to study the resulting fracture surface details.
---
Read Consulting was asked to determine why a welded chair failed and caused injury to the person sitting in it.
---
The root cause of the failure of customer returns of heated automobile rear view mirrors was investigated.
---
During normal operation, the arm on an automatic wafer test station failed. Root cause failure analysis determined that the drive shaft on the right angle gear motor used to raise and lower the manipulator arm had failed first.
---
This grinding wheel was part of a product liability and personnel injury case. It was claimed that the subject wheel had unexpectedly failed (i.e. flown apart) and an escaping piece had hit the plaintiff in the face causing serious injuries. According to the user, the grinder with the wheel was purchased approximately one hour before the grinding wheel failure.
---
A failed plastic lawn chair was examined to determine the cause of failure. This chair failed on the premises of a restaurant In this study the subject chair is examined and compared to several exemplar purchased at the same time. The objective of this study is to determine the cause of failure.
---
Glass Failure Analysis Expert Witness performs a failure analysis of a several tempered glass doors that had "spontaneously" failed at a construction site. The objective of this glass failure analysis is to determine the cause of failure and make recommendations to the contractor.
---
Materials failure analysis expert performs a failure analysis to determine the source of a metal piece found in tomato product.
---
A plumbing failure analysis was performed to determine why a cold water supply line to a bathroom sink had failed after only one year of service.
---
A glass failure expert witness performs a root cause failure analysis on an exploding beer bottle. The object of this root cause failure analysis is to determine the cause of the bottle failure.
---
Before expending the effort necessary to reverse engineer a device or object, it must be definite that the object under study is not covered by one or more patents. This avoids a dispute over patent violations. Once it has been established that no patent coverage exists, one can use multiple techniques to reverse engineer a product. These are summarized below:
---
The cracked tank was first inspected in the "as received" condition. In this condition it was cracked, but it was still whole. Next, the failed tank was separated by pulling it apart. This was done to expose the fracture surfaces of the main crack. This allowed for a complete failure analysis and for a determination of where the crack initiated.
---
Glass fractography is the most effective method for determining why a glass object, such as a bottle, failed. This technique consists of examining the fracture surfaces of the failure for artifacts such as Wallner lines and using them to trace the crack back to its origin. Once the origin has been identified, it can be examined in detail with a microscope to determine the cause of the failure.
---
Note: Glass Fractography is the most effective method for determining why a glass object, such as a bottle, failed. This technique consists of examining the fracture surfaces of the failure for artifacts such as Wallner lines and using them to trace the crack back to its origin
---