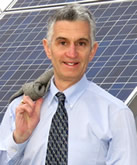 Curt M. Freedman, PE, CEM, CEA, LEED AP
, has over 30 years of experience as a
Mechanical Engineer
. With a Masters in Engineering Management, he provides professional engineering consultation services for the residential, commercial, and industrial sector.
Mr. Freedman evaluates building mechanical and structural infrastructure. His experience includes the design, engineering, and construction of HVAC systems, boilers and chillers, plumbing systems, and utility conservation products for the residential, commercial, and industrial sector. He is registered to practice in Connecticut, Maine, Massachusetts, New Hampshire, New Jersey, New York, Pennsylvania, Rhode Island, Vermont, and Maryland.
Since 2006, Mr. Freedman has been an adjunct professor at Western New England College in Springfield, MA where he teaches materials science laboratory, energy management, and alternative energy sources. In 2010, he became the first professor to successfully include the Certified Energy Manager (CEM) Exam as part of an engineering classroom as sponsored by the Association of Energy Engineers (AEE). Mr. Freedman is an advocate for utility conservation and more equitable electric natural gas, water, and sewer tariffs.
Engineering Design Expertise
:
Artesian Well Design
Code Compliance Evaluations
Controls Systems
Electric / Natural Gas Conversions
Commercial Property Reserve Funding
Flat Plate Solar Panels
Energy Conservation
Forensic Engineering Evaluations
Furnaces
Gray Water Heat Recovery
HVAC Design
Hydronic Boilers

Mechanical System Troubleshooting
Natatorium HVAC Design / Energy Conservation
Photo-voltaic Solar Panels
Property Assessments
Real Estate Closing Inspections
Refrigeration System Efficiency Measures
Renewable Energy systems
Restaurant Energy Conservation
Rooftop HVAC Equipment
Steam Boilers
Utility Rate Audits
Water Conservation
View Curt Freedman's Expert Witness Profile.

John A. Williams, PhD, MBA, PE

17455 Douglas Road

South Bend IN 46635
USA

phone: 574-247-6000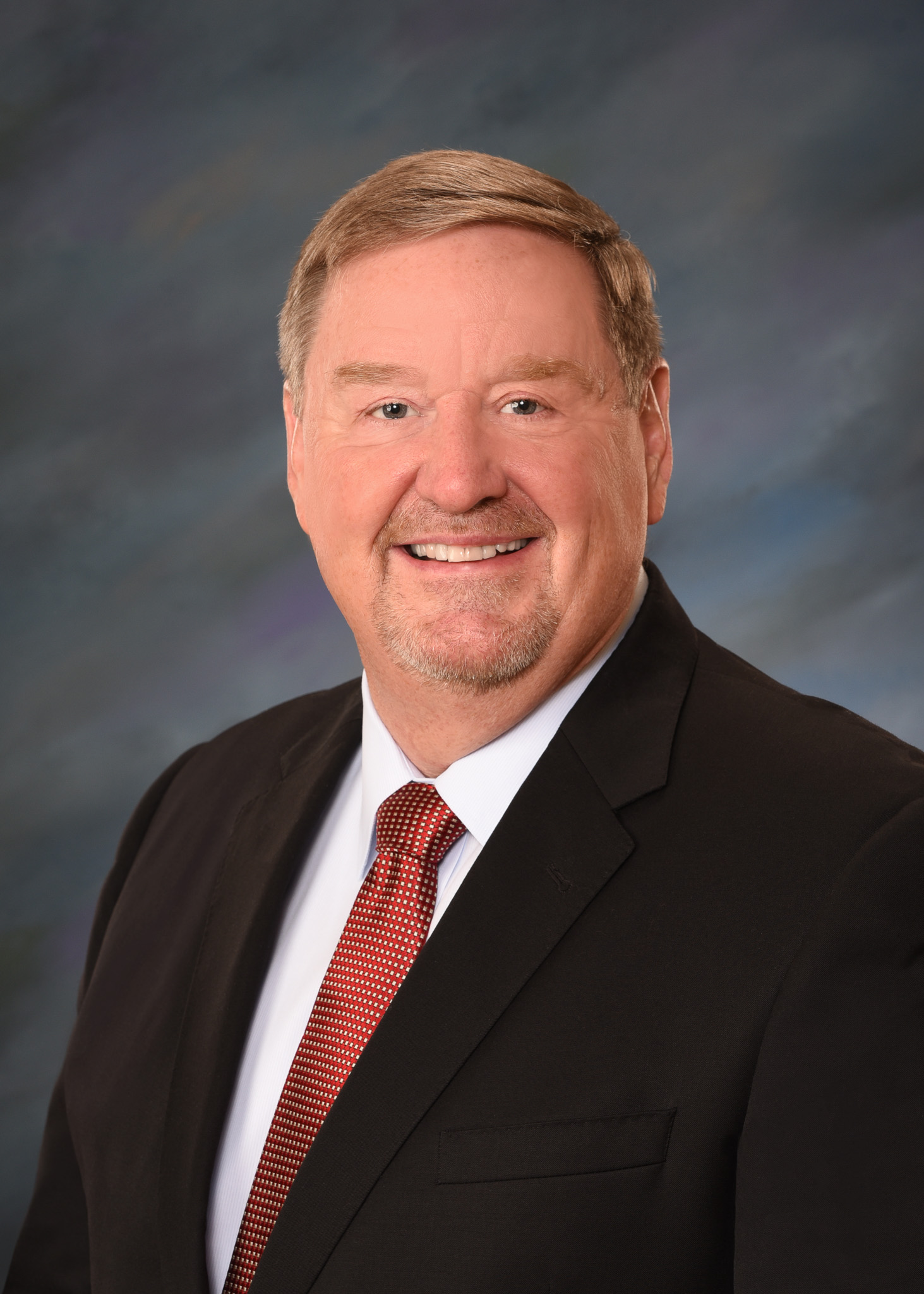 John A. Williams, PhD, MBA, PE
, has led EPS, a full-service
Engineering
firm, for over 23 years, delivering engineering, procurement, and construction management services (EPCM).
Background
- Dr. Williams' operations experience began in 1977 as a USW union equipment operator and his engineering experience has ranged from manufacturing operations, detailed design, failure analysis, cost estimating and finance, and construction. He has instructed project management, cost estimating, financial evaluation methods for the American Institute of Chemical Engineers and American Society of Mechanical Engineers since 1996. He has authored and presented across technical topics and has received awards for his distinguished engineering work.
Litigation Support
- Dr. Williams provides expert witness services to attorneys representing plaintiff and defendant. Recent Expert and Litigation Support services have included technology investigations, assessments, licensing and dispute resolution; forensic investigation of explosions, fires, and equipment failures; valuation and appraisals in ad valorem taxation, depreciation, obsolescence, and determination of fair market value, liquidated, and business interruption damages.
Dr. Williams performs forensic investigations, technology assessments, and financial valuation services on the following:
Explosions
Fires
Industrial Accidents
Oil & Gas Production Equipment
Oil Refining Failures
Chemicals
Plastics
Steel Making

Biofuels
Cellulose / Cellulosics
Gasification / Wind
Glass Making
Power Generation (boilers, steam, turbines, etc.
Energy Systems (gas, oil, coal, renewables)
Biotechnology (citric acid, succinic acid, enzymes, etc.
Renewable Energy Facilities
David Gossman
Chief Investigating Officer
103 South Main Street
Maquoketa IA 52060
USA
phone: 563-652-2822
fax: 563-652-2824
Technical assistance to counsel in litigation involving Fires and Explosions, Chemical and Environmental Forensics, Hazardous Waste and Materials, Regulatory Compliance, Dioxins, and injury or chemical exposure claims including those due to hazardous materials or operations. We provide the technical expertise and develop the evidentiary basis for legal arguments relying on or involving:
Industrial and environmental chemical forensic analysis
Causation proved by fate and transport of chemicals and their degradation products in the environment
Appropriate standard of care for and regulations of hazardous waste and hazardous materials
Safety and prevention of catastrophic events such as fires and explosions
Prevention of injury or chemical exposure resulting from hazardous materials or hazardous materials operations
Prevention of chemical spills and/or proper management of historical environmental contamination
Richard J. Long, P.E.
Founder & Chief Executive Officer
Corporate Headquarters:
5265 Skytrail Drive
Littleton, CO 80123-1566
CO, FL, GA, TX, KS, NC, DC, TN, KS, NV
USA
phone: (303) 972-2443
fax: (303) 200-7180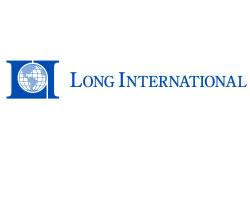 Florida Office:
Andrew Avalon, PE, PSP
President
8633 Willow Kane Court
Orlando, FL 32835
T: (407) 445-0825
F: (407) 445-0821
Long International
provides expert
claims analysis, dispute resolution, and project management services
to the Process Plant Engineering and Construction industry worldwide.
Our primary focus is on petroleum refining, petrochemical, chemical, oil and gas production, mining/mineral processing, power, cogeneration, and other process plant and industrial projects
. We also have extensive experience in hospital, commercial and industrial building, pipeline, wastewater, highway and transit, heavy civil, microchip manufacturing, and airport projects.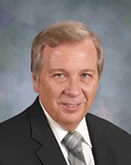 Richard J. Long, PE
, Founder and Chief Executive Officer of Long International has over 40 years of U.S. and international consulting experience involving construction contract disputes analysis and resolution, arbitration/litigation support and expert testimony, project management, engineering/construction management, cost and schedule control, and process engineering. He has presented and published numerous articles on the subjects of claims analysis, entitlement issues, CPM schedule and damages analyses, cumulative impact claims, and claims prevention. As an internationally recognized expert in the analysis and resolution of complex construction disputes for 30 years, Mr. Long has served as the lead expert on over 300 projects having claims ranging in size from US$100,000 to over US$2 billion.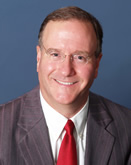 Andrew Avalon, PE, PSP
is President of Long International and has over 30 years of engineering, construction management and claims consulting experience. He is an expert in the preparation and evaluation of construction claims, insurance claims, schedule delay analysis, arbitration/ litigation support, and dispute resolution. Mr. Avalon has prepared more than 30 CPM schedule analyses, expert witness reports, and testified in deposition, mediation, and arbitration proceedings. In addition, he has published numerous articles on the subjects of CPM schedule delay analysis and entitlement issues affecting construction claims and is a contributor to AACE® International's Recommended Practice No. 29R-03 for Forensic Schedule Analysis. He has served as a Project Manager on numerous claims ranging in size from US$100,000 to over US$1 billion.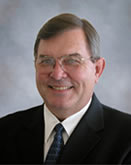 W. Tom Thweatt is a Senior Principal with Long International and has over 40 years of engineering, construction, and management consulting experience. He has extensive experience in major U.S. and international refining, chemical, petrochemical, offshore oil & gas development, pipeline, infrastructure, and thermal / hydroelectric power generation projects ranging from US$40 million to US$12 billion. He has worked extensively in projects that were executed by multi-national joint ventures on both the owner's and the contractor's sides. Mr. Thweatt has served on Joint Venture and Consortium Executive Committees and has participated directly in claims negotiations and settlement agreements in excess of US$100 million.
Contractor's claim submittals and expert reports are often deficient in proving causation, i.e., the cause-effect linkage. These claims generally outline the owner-caused impacts and separately calculate quantum; however, the two are often not linked in any meaningful way. Most claims are settled prior to a decision by a panel, court, or board, and therefore these deficiencies are not made apparent. Yet, a well-prepared claim document which includes a persuasive and accurate causeeffect analysis can greatly improve the contractor's chances of a successful recovery, either through negotiations or in arbitration/litigation. This analysis is difficult and often costly to prepare, and is therefore not performed in many disputes, which may be the reason why the claims fail.
---
The leader of a corporation or project is the individual who must ultimately be willing to take responsibility for results. Within the context of an organization or team made up of individuals, it is the collective performance of the individuals, as a team, that defines the results of the whole. While it can be said that the best motivation is internal motivation as opposed to external motivation, the leader is ultimately the one responsible for creating the conditions where motivation can thrive.
---
Time is money especially on engineering and construction projects. Because delays in the completion of the project usually result in increased owner, engineer, and contractor costs, the overall time of performance is vital to the financial success of the project. The importance of time is evidenced by the significant role played by CPM schedules, completion dates, and milestones in the bidding and awarding of engineering and construction contracts. The desire to minimize costs and the time of performance often causes the occurrence of acceleration.
---
In the construction industry, it is largely agreed that overtime work adversely affects labor productivity. However, there is no universally accepted method for estimating the resulting loss of productivity, and many of the studies commonly used to estimate such losses have been subject to criticism by industry experts and the courts.
---
The Collapsed As-Built Windows Schedule Analysis (AACE® International Recommended Practice 29R-03, Method Implementation Protocol 3.9) is a modeled, subtractive, multiple-base method. It is a retrospective CPM schedule analysis which is typically used to prove entitlement for compensable delay and assess concurrency of delay within a window of time. The analysis simulates the as-built conditions within a schedule window and then delays are removed from the CPM model. If the forecasted project finish date "collapses" but-for or absent compensable delays, then entitlement for compensable time-related costs can be demonstrated. This article addresses the usage of the Collapsed As-Built Windows protocol and the advantages and disadvantages of the methodology.
---
The "discrete damages/cost variance analysis method" for quantifying construction claim damages involves the specific distribution of all costs incurred on the project rather than quantifying only certain parts of the cost or damage analysis as may be used in the other methods.
---
ABSTRACT - This paper provides guidelines to commercial construction cost engineers for the development of a plan for obtaining and utilizing subcontractor cost information for use in bidding, procurement, scheduling, change order management, and claim management. The paper is based upon personal field experience gained in cost engineering, scheduling, bidding, planning, contracting, and claim analyses.
---
A component of a construction claim often relates to the cost, quantity, and quality of the materials that the contractor installed on a project. The contractor frequently purchases these materials and agrees to install the quantities of materials on a unit price basis, i.e., a unit price that includes both the cost of the materials and the cost to install them.
---
Most construction contracts, whether they are standard or customized forms, usually contain specific provisions related expressly to the process of giving "notice." The notice generally refers to an obligation on the part of the Contractor to notify the relevant party administering the contract, normally the architect, resident engineer, or owner's representative, of a claim or change event that gives rise to possible additional entitlement for time and/or cost.
---
The equitable allocation of responsibility for project delays is essential to the resolution of many construction disputes. Contractors frequently assert that they have been delayed for reasons beyond their control. Owners often remain unconvinced that the Contractor is legitimately entitled to a time extension or delay, acceleration and loss of productivity damages.
---
David Merrion
Chairman
852 Annie Lang Drive
Milford MI 48381-4713
USA
phone: 313-617-3137
David F. Merrion is the retired Executive Vice President for Engineering, Detroit Diesel Corporation, now a subsidary of Daimler Trucks North America. He is an Expert Consultant on Diesel Engines, Diesel Emissions, and Diesel Engine Components such as fuel injection systems, turbochargers, and diesel after-treatment systems.
Mr. Merrion is also an expert in alternate fuels and diesel engine applications such as trucks, buses, marine, gen sets, mining, construction etc.
He has consulted for Detroit Diesel, General Electric, Achates Power, Eaton Corp, Penske Corp, Clean Diesel Technologies and many others.
Mr. Merrion has a MSME from MIT, is an SAE Fellow,an ASME Fellow and received the ASME Honda Medal, and has been on six National Academy of Science Committees.
View Expert Witness Profile
.
The diesel engine industry that manufacturers engines for medium and heavy duty trucks, had to develop new technology for 2004, 2007 and 2010 to meet EPA exhaust emission standards.
---
Christopher Lane
President
3219 263rd CT SE
Sammamish WA 98075
USA
phone: 714-801-5229
POWERPLANT Specialists, LLC., (PPC) is a technical services company providing highly specialized support services for Industrial Power Generation Systems, Cogeneration and Combined Cycle Power Plants. PPC specializes in Design, Performance, Forensics, Construction, Design Defects, Cost Analysis for Lost Operations, Maintenance, and Repair. PPC has extensive international experience and is OSHA Lockout / Tagout Certified. Areas of Expertise
Power Generation
Marine Propulsion - Conventional / Alternative Fueled Systems
Microturbines
Boilers
Industrial Gas Turbines
Diesel Engines
Cogeneration
Geothermal
Landfill
Digester Gas
Wind and Solar Powered Generation Systems
Eric Woodroof, PhD, CEM, PCF
ALL STATES
phone: 606-219-4465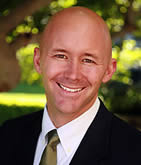 For more than 20 years,
Eric A. Woodroof, PhD
, Principal at Profitable Green Solutions, LLC is a leading keynote speaker on energy management, energy efficiency and sustainability. He has worked onstage with Bill Clinton, Arnold Schwarzenegger, Condoleezza Rice, and many others.
Energy & Sustainability Trends
- Dr. Woodroof's experience on 5 continents can excite your audience and help your organization remain competitive while preparing for upcoming energy trends.
Best Practices
- Dr. Eric Woodroof knows the best practices for energy management and performance contracting. He is famous for simplifying complex concepts into clear, actionable practices that attendees can apply immediately. Dr. Woodroof is an unbiased expert who can be reached at 888-563-7221 x101.
Profitable Green Solutions Interview - Dr. Eric Woodroof
View Dr. Woodroof's Expert Witness Profile
.
When selecting projects under a limited budget, a firm should implement the project that will return the most value. Ultimately, firm value is measured by stock price, which can be impacted when the firm makes a major announcement. This paper shows that announcements of energy management projects correlate with a 21.33% increase in stock price within 150 days of the announcement. This increase is in addition to the risk-adjusted return the firm would normally experience . For example, during a "bull market" a firm's expected return was 10%. After the announcement, the return would increase by 21.33%, for a net return of 31.33%. These results suggest that investors react positively to energy management projects. This outcome demonstrates one more strategic incentive for firms to implement energy management projects.
---
As a new US government administration comes into control, many people have asked me if I am optimistic about energy efficiency projects... the answer is YES. No matter how you analyze it, energy efficiency is a great investment... dare I say "Huge". Energy efficiency projects have high returns on investment and extremely low risk. The only thing they don't have is a "compelling event" forcing them to get done. In contrast, a repairing a roof leak has a sense of urgency because of potential damage from inaction.
---
About five years ago, I wrote about project developer who specializes in energy tax deductions and rebates. We call him "Dr. EPAct" because he knows how to navigate and attain substantial tax deductions and rebates, which pay for most (if not all) of a project's cost. His highly tangible skills in accounting are typically "outside" of an energy manager's core strengths, but definitely worth knowing. This month, Dr. EPAct (Bill Bissmeyer) is contributing again in this article! He will help explain the Federal Tax Extenders Act, which was signed on December 18, 2015 into law. More importantly, Bill presents a case study showing the economics and tax advantages that you have available to you. Frankly- you cannot afford to skip this article because it may be the key you need to get your project funded.
---
Previous research indicates there are additional (often unreported) benefits from saving energy.1,2 This paper identifies these "additional benefits" and describes how to calculate their value.3,4 In addition, we found a high percentage of facility managers experienced some of these benefits. For example, in a recent survey, 92% of facility managers experienced reduced maintenance material costs as a result of energy conservation (primarily because lights, filters and other equipment lasted longer when operated less hours per year).
---
You think you're about to be a hero by entering into an Energy Savings Agreement, (which is supposed to fund improvement projects based on savings). Your long-time law firm reviewed the contracts, and your engineers have signed off. Everything seems positive. So what can go wrong? Actually, quite a bit... and your knowledge can be the difference between having a glowing success or abject failure that could cost you a job, reputation or worse.
---
Eric A. Woodroof
The landscape for implementing energy efficient projects is rapidly changing and the need for energy project financing has never been greater. This book provides the key success factors for structuring a finance energy project and getting it approved by top management. Part I covers the need for financing as well as the basic concepts. Part II covers some practical applications of financing such as performance contracts, power purchase agreements, and other items like PACE financing. Part III contains articles that have helped many engineers get more projects implemented as they include information that can be used to present projects and get them approved.
Eric A. Woodroof
Meeting a need in the marketplace for information on how to operate a sustainable facility and reduce carbon emissions, the Green Facilities Handbook clearly explains why green business is good business and delineates practical strategies to green your operations in energy and management. The book explores issues in the greening of a facility, including janitorial considerations, fuel choices for fleets, and recycling. Additional information is provided on carbon reduction terminology, monitoring and reporting, and carbon trading as well as offset strategies. Special bonus chapters include valuable information on financing and procedures for "green" marketing.
Eric A. Woodroof
Eric A. Woodroof, Ph.D., is completely committed to helping businesses and organizations "go green", while improving profits. For more than 20 years, he has helped over 400 organizations and governments improve profits with energy-environmental solutions, generating over $100 million in savings.
Time-Variable Systems, LLC
Jamie Chapman
Principal
500 Throckmorton St
MS 2101
Fort Worth TX 76102-3808
United States
phone: 6175138429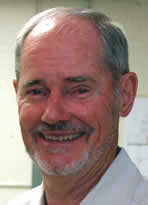 Jamie Chapman, PhD
, has over 35 years of broad technical, engineering, operational, and economic expertise in the areas of
Renewable Energy and Power Conversion Systems
. Principal at Time-Variable Systems, LLC, Dr. Chapman provides strategic, technical, and engineering consulting services to law firms, technology-driven companies, federal laboratories and agencies. Recent clients have included law firms, Exro Technologies, the National Renewable Energy Laboratory, and technology-intensive product development companies in the United States and internationally.
Consulting Specialties Include
:
Innovative Electric Machines
Variable Speed Electric Generators
Marine Hydrokinetic Power Conversion Systems
Radar Sensing
Megawatt-scale Power Processing and Control via Power Electronics
Wind Turbines
Energy Storage
Rotary and Linear Electric Machines
Electronic Power Conversion
Control and Grid Interface
Dr. Chapman's career and activities have spanned the industrial, academic, governmental, and legal arenas in the US, Europe, and Asia. He has been heavily involved with clients in program definition and funding together with the associated development of technology-intensive, multi-disciplinary product systems.
Dr. Chapman's experience includes research and development focused on the technologies needed to maintain leadership for the next, next generation of multi-megawatt wind turbine power plants, including turbulence detection by lidar and radar. His work in this area generated four patent disclosures.
From 2004-2010, Dr. Chapman served as Associate Director of the
Wind Science and Engineering
Research Center at Texas Tech University. As part of the Senior Research Faculty, he was a principal in achieving $10 million in external funding to implement a wind energy research and education program. Dr. Chapman delivered a graduate-level course on wind turbine design, control, grid interface and economics and initiated Texas Tech's program on the integration of wind turbines with desalination systems.
View Dr. Chapman's Expert Witness Profile
.