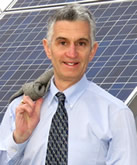 Curt M. Freedman, PE, CEM, CEA, LEED AP
, has over 30 years of experience as a
Mechanical Engineer
. With a Masters in Engineering Management, he provides professional engineering consultation services for the residential, commercial, and industrial sector.
Mr. Freedman evaluates building mechanical and structural infrastructure. His experience includes the design, engineering, and construction of HVAC systems, boilers and chillers, plumbing systems, and utility conservation products for the residential, commercial, and industrial sector. He is registered to practice in Connecticut, Maine, Massachusetts, New Hampshire, New Jersey, New York, Pennsylvania, Rhode Island, Vermont, and Maryland.
Since 2006, Mr. Freedman has been an adjunct professor at Western New England College in Springfield, MA where he teaches materials science laboratory, energy management, and alternative energy sources. In 2010, he became the first professor to successfully include the Certified Energy Manager (CEM) Exam as part of an engineering classroom as sponsored by the Association of Energy Engineers (AEE). Mr. Freedman is an advocate for utility conservation and more equitable electric natural gas, water, and sewer tariffs.
Engineering Design Expertise
:
Artesian Well Design
Code Compliance Evaluations
Controls Systems
Electric / Natural Gas Conversions
Commercial Property Reserve Funding
Flat Plate Solar Panels
Energy Conservation
Forensic Engineering Evaluations
Furnaces
Gray Water Heat Recovery
HVAC Design
Hydronic Boilers

Mechanical System Troubleshooting
Natatorium HVAC Design / Energy Conservation
Photo-voltaic Solar Panels
Property Assessments
Real Estate Closing Inspections
Refrigeration System Efficiency Measures
Renewable Energy systems
Restaurant Energy Conservation
Rooftop HVAC Equipment
Steam Boilers
Utility Rate Audits
Water Conservation
View Curt Freedman's Expert Witness Profile.

Bobby L. Lanford, PhD

Bobby L. Lanford, PhD

2066 Girls Ranch Road

Camp Hill AL, MT 36850
USA

phone: 406-531-3541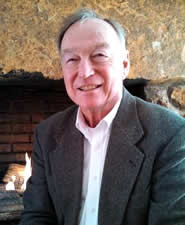 Bobby L. Lanford, PhD
is a
Forest Operations Consultant
assisting forestry equipment manufactures, forestry products manufacturers, forest management companies and logging companies with training and logging systems evaluations. Dr. Lanford has over 35 years of experience developing business plans, performing cost benefit analyses, and evaluating businesses for companies involved with forest engineering and manufacturing concepts.
Dr. Lanford has offered forest management advice, equipment, and logging system selection consultation for various companies including Caterpillar, Timberjack, Valmet, Melroe, and Ponsse.
Selected Consulting Experience Includes
:
Equipment Design: Chainsaw Safety Device - Retained by National Bureau of Standards to review safety device for chainsaws for potential government funding. Performed First and Second Stage Evaluations. Chainsaw operator's manual for bow guides - Reviewed manual for improvements to reduce the safety hazards associated with chainsaw use
Timber Cruising: Determine potential value of timber
Environmental Impact Studies: Clearcutting effects along the Tombigbee and Warrior River basins - Participated with a team of scientists studying environmental effects of clearcutting. Identified logging methods, costs and economic ramifications as a part of an overall study initiated by the U.S. Army Corps of Engineers
Training and Continuing Education for Foresters and Loggers: Logging Cost Analysis, Thinning Analysis and Methods, Harvest Planning and Layout, Chainsaw Safety and Operation Methods, GPS and Land Navigation
View Dr. Lanford's Expert Witness Profile
.
Anyone who has a home with trees around it will someday need to remove dead or dying limbs and trees. The best managed landscaping requires trees to be pruned or removed as they grow. In addition, storms often create dangerous situations as limbs and trees are broken or bent over. I remember living on Lake Martin in Alabama during Hurricane Opel. The storm hit at night and we sat in the basement listening to all the commotion and guessing what was happening to our home. Occasionally, I would go up to the main floor with a flash light (power was toast) and peer out the windows trying to assess the damage. One time I reported to my family that the porch roof was gone. The porch faced the lake and the direction of the wind. It had rained all day before the hurricane winds hit causing the soil around the trees that separated our home from the water to soften up. At day light we found all the lakeside trees pushed over onto our roof.
---
Ole Haaland, PE
626 Admiral Drive
C-537
Annapolis MD 21401
USA
phone: 410-268-6321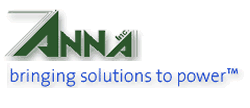 ANNA
is a mechanical and electrical engineering firm dedicated to
Gas, Coal-fired, Hydroelectric, and Nuclear Power Generation
. ANNA has global relationships that augment their ability to solve any power generation problem, no matter how specialized or complex.
Services Include
:
Design and Construction
Startup, Troubleshooting, Modifications, and Additions
Forensic and Expert Witness Services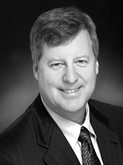 Principal,
Ole E. Haaland, PE
, has thirty four years experience in power production, design, construction, and commissioning, with 30+ years managing people and projects.
Mr. Haaland is a registered professional engineer in Maryland and held a Senior Reactor Operator's license at Indian Point #3 Nuclear Power Plant. His experience is in conventional, nuclear, and alternate fuel power plant mechanical and electrical systems management, design, construction, plant outage management, start-up, performance testing, and operation.
Mr. Haaland has performed as aProject Manager, Construction Manager, and Commissioning Manager for several Greenfield power projects and other prime movers around the globe. He has successfully engineered, estimated, planned, executed work, and provided troubleshooting services on electrical switchgear, voltage regulators, plant control and automation systems, steam turbines, hydro turbines, diesel generators, steam generators, isolation valves, engine exhaust systems, heat recovery systems, condensate polishers, feed water heaters, main condensers, and moisture separators.
View Ole Haaland's Expert Witness Profile
.