Isaak Technologies
provides expert witness, consulting & training services in the areas of design, construction, procurement, implementation, commissioning and operations of information technology, telecommunications, network systems and critical data center facilities. Isaak Technologies provides clear solutions to complex challenges using best-practice forecasting, strategy & risk mitigation.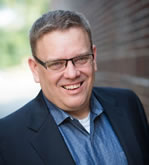 Philip J. Isaak, PE, P.Eng., DCDC, RCDD, SMIEEE
, has over 20 years of experience as a design & operations consultant & training provider, with a focus in the information technology, telecommunications & critical data center facility industries.
In recognition of Mr. Isaak's professional standing, the Officers & Board of Directors of the Institute of Electrical & Electronic Engineers (IEEE), the world's largest professional association for advancement of technology, certified his election to the grade of Senior Member, a level only 9% of IEEE's over 400,000 global members hold.
Professional Services:
Litigation
IT & Telecommunications
Critical Facilities

IP, Trade Secrets, Contracts
Design, Construction, Implementation Claims, Damages, Defects, Delays, Failure & Quality Control Analysis
Failed System Analysis
Unfulfilled SLAs
Technical Investigations
Claims Preparation & Analysis
Expert Reports
Settlement Opinions & Strategies
Deposition & Trail Testimony

Needs Assessment, Gap Analysis & Audits
Strategic Plans
Design, Procurement & Implementation Management
Business Continuity & Disaster Recovery Planning
Capacity Planning & Forecasting
Operations Planning
Enterprise Architecture, Network Systems, Services & Cabling Infrastructure Planning
Outsourcing Analysis & Planning for Colocation, XaaS or Cloud Services

Design Consultant, Contractor & Commissioning Vendor Qualification & RFP Development
Reliability Analysis
Design Peer Review
Site Assessments & Planning
Facility Assessments & Audits
Space, Power & Cooling Capacity & Redundancy Planning
Commissioning Management
Standard Operating, Maintenance & Emergency Response Procedures
View Philip Isaak's Expert Witness Profile
.
One of the new terms in the data center industry is Edge Data Centers. What is the Edge? Where is the Edge? Before we begin to understand what an Edge Data Center is, it might be helpful to first understand what it is not.
---
This is the first in a series of six posts on how to overcome contractual challenges for data center projects. The series will address:
---