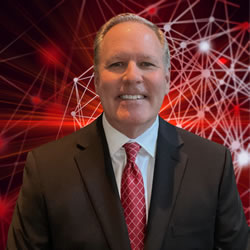 Jon Mitchell "Mitch" Jackson, Esq.
is a
Social Media and Live Streaming
Consultant. A veteran in law and business with 30 years of jury trials, business presentations, and speaking experience, he first started to achieve success well before and then during the development of the Internet as we know it.
Beginning with his first website back in 1996, Mr. Jackson has used the internet and specifically, social media platforms, to expand his sphere of influence on a global level. Known as the
Streaming Lawyer
, when he's not trying cases, Mr. Jackson enjoys combining
Law, Technology, and Social Media
to help professionals, business owners, and entrepreneurs use social media and live streaming to disrupt, hack, and improve their practices and businesses.
Mitch Jackson and TheShow.Live
Mr. Jackson believes that developing a new mindset and disrupting industries are mandatory to ongoing success. Because of the exponential speed of change that exists today, understanding and appreciating this new dynamic has never been more important. The pace and need for change are several reasons why Mitch wrote,
"How To Become an Overnight Success in Business and Life!"
, to be released in late 2017, and delivers lectures and seminars on the role of Social Media in personal and professional settings.
In 2013, Mr. Jackson received the California Lawyer Attorneys of the Year (CLAY) Award for litigation. According to California Lawyer Magazine, the CLAY Award recognizes attorneys who have:
"changed the law, substantially influenced public policy or the profession, or achieved a remarkable victory for a client or for the public and have made a profound impact on the law."
His firm, Jackson & Wilson, is listed in the Bar Register of Preeminent Lawyers, an exclusive listing reserved for less than 5% of all distinguished law practices in the United States. Several earlier recognitions include Mitch being named as a "Southern California Super Lawyer" and an ability rating of 10.0 or Superb by the AVVO lawyer rating system.
Mitch Jackson, and his social media legal services department, enjoy putting decades of legal expertise to work to help social media business owners, agencies, and influencers with their legal needs. Areas of practice include Intellectual Property, Business Entities, Contracts, Defamation, Consulting, Second Opinions, and Litigation.
View Mitch Jackson's Expert Witness Profile
.
Mitch Jackson
"The Ultimate Guide to Social Media for Business Owners, Professionals, and Entrepreneurs" shares my personal approach to doing business on social media which has helped my firm bring in million dollar cases. It also gives you immediate access to the crowdsourced brilliance of 47 social media and communication experts from around the world who show you, through real-world examples, how they use social media to build their brands, top of mind awareness, and dominate their markets.
---