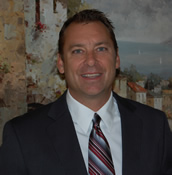 Randall S. Stout
, Founder of Construction Services and Investigations, Inc (aka CSI Inc.) provides Expert Witness services for
Construction Defect, Personal Injury, and Reconstruction Litigation Projects
.
Over the past 35 years, Mr. Stout has mastered his construction knowledge holding such positions as director of purchasing, director of special projects, and director of construction while working for several large construction development companies. He holds both a "General Engineering" "A" License and a General Contracting 'B" License with the California State Licensing Board. Mr. Stout is certified with the ICC as a "Combo Building Inspector" for building, mechanical, electrical, and plumbing. He is also interested in Green Building Concepts and is LEED GA Certified (Leadership in Energy and Environmental Design) with the United States Green Building Council. Mr. Stout has been trained to perform ASTM
Concrete Slab Moisture Testing
to identify interior flooring failures installed on concrete slabs.
Litigation Support
- Mr. Stout assists small to medium-sized law firms, insurance, and property management companies in need of construction expertise in all phases of complex construction defect litigation, both residential and commercial. His "hands-on" construction experience allows him to bring a unique set of problem-solving skills during tough negotiations. Mr. Stout has testified and opined at joint expert meetings, expert presentations, mediations, arbitrations, criminal court, superior / civil court, bankruptcy court, and at Contractors State License Board Hearing (CSLB).
Cases and Projects
:
Construction Defect
Personal Injury
ADA Site Evaluations
Tenant Landlord Disputes
Real Estate Disclosure Disputes
Concrete Moisture Suppression Systems / ASTM F 2170 Testing
Northern California Office
CSI, Inc
101 Parkshore Drive Suite 100
Folsom, CA 95630
Office: 916-932-7146
Fax: 916-932-2001
Southern California Office
CSI, Inc
17901 Von Karman Ave Suite 600
Irvine, CA 92614
Office: 949-556-8743
Fax: 949-556-8701
View Randall Stout's Consulting Profile
.