*Enter State Names or Abbreviations. Use space to separate multiple states e.g. CA Washington NY
Wireless Mobile Communication Conultant Keith Mallinson
Keith Mallinson
Telecommunications Expert
100 Cambridge Street
Suite 1400
Boston Massachusetts 02114
USA
phone: 6174183977
fax: 617-848-3796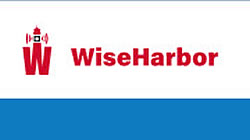 WiseHarbor is a global Wireless and Mobile Communications consulting firm serving companies, industry associations, and government clients. While WiseHabor's focus is industry-specific, their scope of technologies, commercial offerings, and issues analyzed is broad and expanding in line with industry developments. Their knowledge encompasses towers, masts, and microsites, radio and core network equipment, devices, chips and software. The industry's services and applications have diversified from voice and messaging to include rich multimedia with video, mobile commerce, automotive, and the internet of things (IoT). Their expertise has expanded accordingly and also includes analysis on innovation, competition, and technology licensing.
Areas of Expertise:
Business Modeling and Valuations
Competitive Analysis
Due Diligence
Market Research
4G LTE and 5G
Towers

Regulation and Licensing
Antitrust Investigations
Expert Testimony
Intellectual Property Analysis including Standard-Essential Patents (SEPs)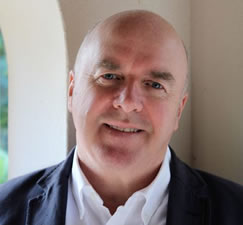 Principal, Keith Mallinson has more than 25 years of experience in the Telecommunications Industry: as a research analyst, consultant and testifying expert witness. Complementing his industry focus, he has a broad skill set including technologies, market analysis, regulation, economics, and finance.
Background Information - Prior to founding WiseHarbor in 2006, Mallinson led Yankee Group's global Wireless/Mobile research and consulting team as Executive Vice President, based in Boston, from 2000. Until then, he had overall responsibility for the firm's European division, as Managing Director from 1995. Prior to that, he was the European Research Director. Mr. Mallinson has published numerous articles and speaks publicly at major industry events on a wide variety of topics including next-generation mobile network technologies, broadband wireless, fixed-mobile convergence and substitution, handset semiconductor technologies, intellectual property patents and licensing, emerging markets in developing nations, mobile search, and advertising.
Artificial Intelligence (AI) is rapidly taking hold in many places to provide enormous benefits with improved utility and efficiency in various cellular capabilities. It is significantly affecting how networks are designed and operated. But some applications of AI are much more straightforward and less controversial than others.
---
Public comments on SEPs and FRAND licensing sought for the US Department of Justice's Draft Policy Statement and the UK Intellectual Property Office's Call for Views. 
---
The automotive industry is being revolutionized by continuous cloud connectivity, autonomous driving technologies, drive train electrification and shared mobility. These transformations are being facilitated in part by the standardized cellular technologies now commonly implemented in "connected vehicles" or "CVs".
---
Change will be huge but gradual over the next decade. With 5G yet to make its mark beyond eMBB, a second wave of growth including widespread implementation of IoT using 5G SA, and with mMTC and eURLLC including enterprise deployments, will have major impact commencing around 2025.
---
A recent op-ed in the Wall Street Journal by Paul Wolfowitz, former U.S. Deputy Secretary of Defense and former President of the World Bank, controversially suggests that auctioning spectrum for 5G is detrimental to the U.S. and helps Huawei. While spectrum allocation is an important issue in industrial and economic policy, high auction fees do not appear to have impaired U.S. development and deployment of 4G or 5G.
---
It took the industry 30 years to consolidate mobile communications developments into a single 4G standard with the introduction of LTE and the demise of WiMAX. That attainment—also in 5G—should be cherished; but it is imperiled by geopolitical developments.
---
Aggregate royalty payments for licensing cellular technology standard-essential patents (SEPs) in smartphones have remained in modest single-digit percentages and have declined since 2013. This defies purported concerns that the stacking of patent royalties paid to multiple licensors have led to or would lead to unreasonably high aggregate rates on mobile devices
---
Technological improvements in cars over the decades have generally reduced costs or increased performance and safety. "Analog" technologies including collapsible steering columns, crumple zones and seatbelts have saved car occupants from death or serious injury. Many digital technologies have also improved our in-car experience with entertainment, mobile communications
---
Patent pooling is increasingly attractive for licensing cellular technologies with emerging IoT including 5G because it can provide greater transparency, predictability, and various efficiencies such as lower transaction costs at scale in standard-essential patent (SEP) licensing with multiple dimensions and complexities including
---
While litigation is bogging down the licensing of cellular standard essential patents (SEPs) in vehicles with disputes about where in the production supply chain licensing may or must occur, this is also delaying payment of Fair, Reasonable and Non-Discriminatory (FRAND) royalty charges in these cases and causing confusion about licensing value.
---
While there is much uncertainty about the outlook for standard-essential patent royalty rates in court determinations, there are plenty of solid benchmarks in well-established comparable licenses ("comps"). The former rates are thin on the ground and have been made up based on some dubious and fiercely...
---
A European Commission DG Growth initiative described in its Roadmap on Standard Essential Patents for a European digitalised economy aims to increase information on SEPs so implementers can get a better idea about which of these they might be infringing. Additional disclosures on how patent claims might read on the standards could be beneficial. Requirements should reflect the dynamics and uncertainties in standards development and patent prosecution and must not be onerous to patent owners. These are issues for standards development organisations to consider.
---
The notion of "peak smartphone" is widely discussed of late, including by the Economist. Revenues are flattening with longer replacement cycles, saturating markets, resistance to Apple's price increases, decreasing prices among Android's fiercely competitive OEMs and allegedly diminishing technical improvements in successive new device models. 5G holds massive growth potential, but much of that is in industrial and IoT markets that will take at least several years to establish themselves and grow to levels that will have substantial impact on overall device and service revenues.
---
US, China, Japan and Korea are seizing global leadership in 5G with support of coherent and helpful industrial policies in those nations across the entire mobile ecosystem including technology development, spectrum licensing, site acquisition and operator consolidation. All these nations will launch 3GPP standard-compliant 5G services in 1Q 2019, except for the US, that might start sooner, and Japan, where the first launches are expected before yearend 2019. The first 5G smartphones will probably be sold to consumers to be sold to consumers in 2Q 2019.
---
Recent new technology deployments with gigabit LTE at Telstra in Australia, Sprint in the U.S. and EE in the UK highlight how much mobile communications technologies have improved since the introduction of mobile data services with circuit-switched and then packet-switched offerings from around 20 years ago. Peak and average user speeds have increased by a factor of 10,000. By way of comparison, microprocessor performance doubling every couple of years, as predicted by Moore's Law, has increased it only one thousand-fold over that period. Cellular performance improvements are therefore quite spectacular given the vagaries of connecting through the ether up to hundreds of meters, as well as processing those signals in the confines of around one square centimeter of baseband processor silicon!
---
There is plenty of enthusiasm and quite a bit of hype in various quarters about upcoming 5G; but will it be worthwhile for everyone?
---
In March 2015, IEEE significantly amended its patent policy in what was couched as an "update" but that seeks to significantly revise commitments from parties holding patent claims essential to IEEE standards to license those rights on reasonable and non-discriminatory (RAND) terms. Changes disallow patent holders from receiving any value attributable to the standards, require licensing at the smallest saleable patent practicing unit level, and deny these rights holders entitlement to seek an injunction against an unlicensed implementer until appellate review is exhausted. IEEE's stated objective was to protect implementers from patent holdup, which was alleged without any substantiation.[1] IEEE is promoting, by reducing technology licensing costs, the short-term interests of certain implementers while undermining standard-essential patent values and the ability of SEP owners to receive adequate compensation, they are entitled to, from licensing their SEPs.
---
At last, American authorities are also beginning to do the right thing for owners of standard-essential patents. Under the previous administration of President Barack Obama, America's agencies did the wrong thing by seriously undermining standard-essential patents in various ways. For example, this existentially threatened the independence of Qualcomm, which relies substantially on its patent-licensing business to fund long-term R&D including that in upcoming 5G mobile communications. Thankfully, President Donald Trump's administration has recognised the important need to support, not undermine, the nation's technology innovators, and uphold their patent rights, as enshrined in the US Constitution.
---
In a major ruling that underscores judicial independence, federal judge Richard J. Leon has just unconditionally approved the merger between AT&T and Time Warner, rebuffing the US government's effort to stop the $85.4 billion deal.
---
Major innovations in cellular technologies arise largely from the substantial Research and Development (R&D) investments and inventions of relatively few companies, followed by widespread collaborations including many more in the process of standard setting.
---
While Ericsson is a leading contributor to mobile communications standards, a US District Court in California has significantly undervalued Ericsson's standard-essential patents (SEPs) by relying heavily on flawed "top-down" valuation analysis that prorates royalties by company for 2G, 3G and 4G based on SEP counting. This analysis applies a series of inaccurate assumptions which whittle down royalty rates from an understated notional maximum in a succession of unreliable steps. The resulting rates derived are a lot lower than those found in a European court's FRAND determination for the same company in the same year (2017) and for the same 2G, 3G, and 4G patent portfolios. The differences between these US and European determinations are irreconcilable.
---
Radio spectrum is the lifeblood of wireless networks. Traditional methods of doling out spectrum have somewhat hindered rather than helped maximize the availability of affordable Internet access, even if this was not the case with voice and text. Instead of seeking to aggrandize auction proceeds by creating scarcity, more flexible allocations including shared as well as traditional licensed and unlicensed assignments are required.
---
I participated as a panelist in a session entitled, "Economists: Do They Have a Place?," at the Patents in Telecoms and the Internet of Things conference at George Washington University in Washington, D.C. on November 10, 2017. This article is substantially my remarks in that conference panel session. Before my remarks, Stephen Haber of Stanford University said that I had posed the defining question for the entire conference in an audience question-and-answer exchange the previous day. It had perturbed me to hear a panel speaker mischaracterize the communications standards as platforms of preexisting technologies upon which Internet of Things (IoT) innovation will occur. In response, I said that communications standards are rich in technology innovation and patented intellectual property.
---
As I explained in IP Finance last week, following President Trump's blocking of Broadcom's hostile bid to acquire Qualcomm, by remaining independent the cellular technology leader will be able to maintain its long-term commitment to high levels of R&D investment (at 23 percent of sales recently), most significantly including that in 5G communications standard-essential IP.
---
The broadband performance and economics of cellular with 4G and 5G is making it possible for many of us to do without any wired connection at all - already including those who, on average, stream up to an hour of video per day. Nevertheless, most homes will continue to need fixed connections; but 5G fixed-wireless access will serve many of these.
---
At a conference entitled Patents in Telecoms & the Internet of Things, at George Washington University in the District of Columbia last week, I was perturbed to hear a speaker mischaracterizing the communications standards as platforms of preexisting technologies upon which IoT innovation will occur. Major research and development investments are being made in communications technologies and standards to satisfy the anticipated demands of 5G and IoT. In fact, these investments, with significant innovations resulting already, are largely a leap of faith in advance of hoped-for IoT applications development and proof of demand for these.
---
Consumers are only beginning to use LTE in unlicensed spectrum. So far chatter has mostly been about operator trials, commercial chipsets and sales of devices to seed the market before anyone is to be able to use the new service feature. Nevertheless, the commercial impact will be quite dramatic within a few years.
---
The new US Department of Justice antitrust leader says antitrust enforcers are too accommodating to IP implementers when in dispute with standard-essential patent owners. Instead, patent owners should be allowed to decide how they want to exercise their property rights: "under the antitrust laws, a unilateral refusal to license a valid patent should be per se legal" – he also reminds us "the right to exclude is one of the most fundamental bargaining rights the patent owner possesses."
---
Technology innovation by chip, device and equipment vendors plus intense competition among national oligopolies of mobile network operators has improved cellular performance and reduced costs to the enormous benefit of consumers. Meanwhile, recent financial gains in the mobile ecosystem are largely accruing to Silicon Valley's tech titans including Apple, Alphabet, Facebook and Netflix. The massive network investments required for 5G may not be forthcoming if this imbalance persists.
---
Related
areas of expertise