WiseHarbor
is a global
Wireless and Mobile Communications
consulting firm serving companies, industry associations, and government clients.
While WiseHabor's focus is industry specific, their scope of technologies, commercial offerings, and issues analyzed is broad and expanding in line with industry developments. Their knowledge encompasses towers, masts and micro sites, radio and core network equipment, devices, chips and software. The industry's services and applications have diversified from voice and messaging to include rich multimedia with video, mobile commerce, automotive, and the internet of things (IoT). Their expertise has expanded accordingly and also includes analysis on innovation, competition, and technology licensing.
Areas of Expertise
:
Business Modeling and Valuations
Competitive Analysis
Due Diligence
Market Research

Regulation and Licensing
Antitrust Investigations
Expert Testimony
Intellectual Property Analysis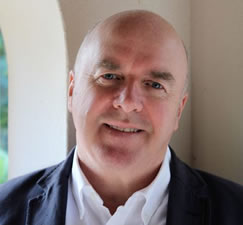 Principal, Keith Mallinson
has more than 25 years of experience in the
Telecommunications Industry
: as a research analyst, consultant and testifying expert witness. Complementing his industry focus, he has a broad skill set including technologies, market analysis, regulation, economics and finance.
Background Information
- Prior to founding WiseHarbor in 2006, Mallinson led Yankee Group's global Wireless/Mobile research and consulting team as Executive Vice President, based in Boston, from 2000. Until then, he had overall responsibility for the firm's European division, as Managing Director from 1995. Prior to that he was the European Research Director.
Mr. Mallinson has published numerous articles and speaks publicly at major industry events on a wide variety of topics including next generation mobile network technologies, broadband wireless, fixed mobile convergence and substitution, handset semiconductor technologies, intellectual property patents and licensing, emerging markets in developing nations, mobile search and advertising.
View Keith Mallinson's Expert Witness Profile
.
As I explained in IP Finance last week, following President Trump's blocking of Broadcom's hostile bid to acquire Qualcomm, by remaining independent the cellular technology leader will be able to maintain its long-term commitment to high levels of R&D investment (at 23 percent of sales recently), most significantly including that in 5G communications standard-essential IP.
---
The broadband performance and economics of cellular with 4G and 5G is making it possible for many of us to do without any wired connection at all - already including those who, on average, stream up to an hour of video per day. Nevertheless, most homes will continue to need fixed connections; but 5G fixed-wireless access will serve many of these.
---
At a conference entitled Patents in Telecoms & the Internet of Things, at George Washington University in the District of Columbia last week, I was perturbed to hear a speaker mischaracterizing the communications standards as platforms of preexisting technologies upon which IoT innovation will occur. Major research and development investments are being made in communications technologies and standards to satisfy the anticipated demands of 5G and IoT. In fact, these investments, with significant innovations resulting already, are largely a leap of faith in advance of hoped-for IoT applications development and proof of demand for these.
---
Consumers are only beginning to use LTE in unlicensed spectrum. So far chatter has mostly been about operator trials, commercial chipsets and sales of devices to seed the market before anyone is to be able to use the new service feature. Nevertheless, the commercial impact will be quite dramatic within a few years.
---
The new US Department of Justice antitrust leader says antitrust enforcers are too accommodating to IP implementers when in dispute with standard-essential patent owners. Instead, patent owners should be allowed to decide how they want to exercise their property rights: "under the antitrust laws, a unilateral refusal to license a valid patent should be per se legal" – he also reminds us "the right to exclude is one of the most fundamental bargaining rights the patent owner possesses."
---
Technology innovation by chip, device and equipment vendors plus intense competition among national oligopolies of mobile network operators has improved cellular performance and reduced costs to the enormous benefit of consumers. Meanwhile, recent financial gains in the mobile ecosystem are largely accruing to Silicon Valley's tech titans including Apple, Alphabet, Facebook and Netflix. The massive network investments required for 5G may not be forthcoming if this imbalance persists.
---