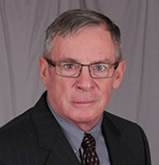 William H. Pultar, BSME, ACTAR
, is a
Mechanical Engineer
with over 20 years of experience in the field of
Event Data Recording
,
Accident Reconstruction
, and Human Factors.
Background Experience
- Employed by the Massachusetts State Police for several decades, Mr. Pultar's duties have included the investigation of line of duty injuries, citizen complaints, cruiser crashes, and the use of force incidents. As Section Supervisor for the Northeast Team of the C.A.R.S. unit, he was responsible for the training of the Northeast Team members in newer aspects of total station technology and was consulted numerous times on the kinematics of motor vehicle crashes by the Essex, Middlesex, and Hampshire District Attorney's Offices.
Promoted to Lieutenant in 2010, Mr. Pultar was responsible and accountable for the supervision of A Troop personnel and the oversight of a geographical area that covers the northeast corner of Massachusetts and, as SCO, was put in charge of large high risk NIMS and crime related incidents such as the 2012 Beverly homicide and the Boston Bombing incidents.
Litigation Support
- While employed by the Massachusetts State Police, Mr. Pultar testified numerous times in Federal District, Massachusetts Superior, and District Courts as an expert in the kinematics, kinetics of motor vehicle crashes, and human factors involving crashes, and as an expert in the electronic imaging of Crash Data Recorders. His services are available to counsel representing both Plaintiff and Defendant.
Areas of Expertise
- William Pultar's expertise is in the
Extraction of Electronic Data
from Commercial Vehicle Engine Control Modules (CVEDM), motor vehicle crash data (CDR), restrain control module (RCM) and engine control modules (ECM) for all "supported vehicles. He currently has the only privately owned Hyundai and Kia download kits in New England. All of these modules are commonly referred to as vehicle "black boxes," although they are NOT black boxes.
Mr. Pultar also specialized equipment to measure Luminance (NOT illumination), electronic survey crash scene, and measure acoustical data (sound energy), such as backup alarms, sirens, etc.
View William Pultar's Consulting Profile
.