*Enter State Names or Abbreviations. Use space to separate multiple states e.g. CA Washington NY
Vehicle / Vehicular Automation (Autonomous)
Expert Witnesses

:

2
Select Experts. Start Inqury.
Passenger Transportation Expert Ned Einstein
Ned Einstein
President
41 Hickory Hill Drive
Warwick NY 10990
USA
phone: 212-766-1121 (NY) or 818-988-4586 (LA)
fax: 212-766-1122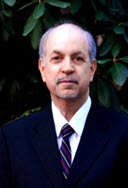 Areas of Expertise: Accident analysis, testimony and mediation in vehicle and pedestrian accidents involving transit, paratransit, schoolbus, motorcoach, special education, non-emergency medical transportation, taxi, shuttle, child transport systems and services; slips and falls; crossing, boarding and alighting; wheelchairs; seatbelts; ADA and accessibility; passenger safety, security and sexual abuse; vehicle design, specification, crashworthiness, quality assurance and product liability; industry standards and practices; driver training and vehicle operation; management, monitoring, supervision and enforcement; maintenance; NHTSA, FTA, FMCSA and USDOT regulations; vehicle testing and certification; contract negotiation and compliance; risk management; planning and system design.
The Firm: Transportation Alternatives is a passenger transportation and automotive consortium engaged in consulting and forensic accident investigation and analysis (more than 600 cases). Specializes in elderly, disabled, schoolchildren.
Education: MURP (Urban and Regional Planning): George Washington University, 1975 BA, English Literature: Rutgers University, 1969
Professional Experience:
President, Transportation Alternatives (1980 to present). Consulted to USDOT, transit agencies, private contractors, social service agencies, municipalities and school districts. Designed several major transportation systems
Chairman/General Manager, PTS Transportation (1982-1992). Directed operations of a 70-vehicle paratransit system for physically and developmentally disabled individuals and a non-emergency medical transportation (NEMT) service
President, TAM-USA (1989-1995). Formed and directed a U.S.-Slovene joint venture company which coordinated the design, testing, certification and marketing of a European-manufactured school bus and motorcoach.
Appointments and Memberships:
American Public Transportation Association
National Association of Pupil Transportation
United Motorcoach Association
American Bus Association
Community Transportation Association of America
Association Internationale pour la Sécurité du Transport des Jeunes
National School Transportation Conference (1995, 2000, 2005)
Committee on School Transportation Safety, National Academy of Sciences
Bus Industry Safety Committee (ABA)
Access Committee (APTA)
The Americans with Disabilities Act (ADA) requires that every wheelchair securement position have some type of floor hardware – and even specifies its longitudinal and lateral spacing (49 CFR 38.23(d)(2). It also requires that every position contain three sets of tie-downs – although the clear, irrefutable industry standard is four.
---
This installment explains how the two major forms of wheelchair transportation were fragmented by oversight failures in the Johnson Administration. Not only did this fragmentation evolve into extraordinary levels of corruption, but the consolidation of these two types of programs was rarely, if ever, effected.
---
In this article, I am merely explaining the consequences of cabinet and administrator choices being made in the passenger and freight transportation fields, and commenting on the overall challenges of running the labyrinth of variation and complexity which USDOT is.
---
The "Bad Regulations" series noted above identified a litany of institutional and industry-wide failures to stop the incursion of TNC's from gutting the taxicab industry. Alongside the successful decimation of that sector, and the near-collapse of tour and charter service caused by the COVID-19 (and our failures to mitigate it), few noticed that fixed route transit ridership had declined by roughly 10 percent during the two years preceding COVID-19.
---
As we struggle to bounce back, limited stimulus funds notwithstanding, it would help to know what we are in for. Reducing bloated public sector transportation costs are likely a part of that future. In response, private contracting should explode. But this does not mean the operating environment will be rosy, or even coherent.
---
In many cases, the negligence of lead agencies and brokers are the principal proximate causes of an incident; in some cases, it comprises the sole proximate causes. For this reason, understanding the dynamics among these three entities – private operating companies, lead agencies and brokers - is the key to
---
The most common crossing accidents are simple vehicle-pedestrian accidents where a car, SUV or pickup truck strikes a pedestrian. Because impact forces closely reflect the inverse of the square of the masses, no pedestrian is a remote match for even the slightest automobile traveling at a crawl. As a simple illustration, a 100-lb. pedestrian colliding with a 2000-lb. car will not experience twenty time the impact forces that the vehicle does.
---
For decades, motorcoach providers have provided commuter-express service, under contract, to transit agencies (and, occasionally, to municipalities, counties or regions which do not have formal transit agencies). Particularly in the past 20 years, this role has expanded:
---
Amtrak, the heavily-subsidized enemy of the motorcoach industry, is now outdoing its airline industry colleagues. But as a quasi-government monopoly, the taxpayers will effectively cover the damages if problems develop. That Amtrak may not even belong in most parts of the country is …
---
As an expert witness (see transalt.com), I have found it surprising that the vast majority of incidents and accidents occur when the vehicle is not even moving. One fourth of the more than 600 cases I've done involved simply getting on and off the vehicle.
---
In two recent articles for National Bus Trader, I described how to put motorcoaches back on the road in both unusual and traditional roles. Here, I will outline some ideas for getting fixed route transit buses and passenger trains back to work, consistent with safety for both drivers and passengers.
---
Because of social distancing, classrooms and schoolbuses can only be filled to one-fourth of their capacities. This constraint alone requires that a broad range of dramatic changes be made in order for our children to return to physical school without placing out entire population at greater risk than we already are.
---
Hopes, dreams, truth, lies, prayers and politics aside, one of the burning industry questions is: How do we get on the road again? In Part 1 of this series, I outlined a number of important roles motorcoaches could and should have played immediately when the outbreak began. Performance of these roles would have helped the country cope with the virus. It would have helped the industry, its businesses and its drivers survive it. It would have negated the related interruption in production, marketing, sales and maintenance of vehicles in support of this continuity.
---
The consequences of robots provide a stark contrast to the glistening, beautifully designed, brilliantly engineered, clean fuel-burning, energy-efficient vehicles displayed on the pages of NATIONAL BUS TRADER and other trade magazines. They are often creatively-deployed in well-marketed services, often optimizing both safety and comfort instead of trading one for the other
---
I would normally begin a series by exploring the origin of the problems. These would have included four decades of failure in multiple sectors of public transportation. Among its fellow modes, the motorcoach industry created the fewest of these failures. But the motorcoach industry has been limited in its capabilities...
---
With these dynamics, defensive driving is not a mere skill. It is a necessity. In their depositions, few professional drivers can identify even a handful of defensive driving principles...Robots have advantages beyond the elimination of jobs. Robots have no reaction time. They experience no fatigue. Disciplines like driver assignment cease to exist.
---
We are only a few years away from the complete consolidation of fixed route transportation (transit, motorcoach and schoolbus) and the complete consolidation of demand-responsive transportation (paratransit, taxi, limousine, NEMT and special education). This installment will lay the groundwork by comparing modern travel to travel 30 years ago. The opportunities for motorcoach operators to benefit from these changes are once-in-a-lifetime.
---
This series of installments, which shall appear periodically, will examine some likely reactions to the robots by drivers.
---
Early in my 42 years working in the public transportation field, I learned that the industry's Achilles Heel is negligent monitoring. Almost no one knows how to do this effectively. Few agencies or companies do this at all. Most of their officials do not care. So the industry is rife with crossing accidents, negligent retention, wheelchair tipovers and passenger molestation, among other common accident and incident scenarios.
---
In Part One of this short series, we explored the rudiments of reaction time and braking distance. The arithmetic for understanding both concepts was learned in the third grade (multiplication), fourth grade (long division), seventh grade (fractions) and eleventh grade (drivers' education).
---
Thankfully, mowing down pedestrians in a crosswalk is not yet commonplace. But it is also not rare. This incident scenario is most common to transit buses making left turns (see "The Danger Deterrent," NATIONAL BUS TRADER, April 2016) But it happens occasionally with almost every transportation mode. Yet the defenses almost always cited by the drivers are no match for someone with a high school diploma.
---
The final installment of this series examines the socio-economic dynamics and choices which led to the increasing commission of safety compromises by America's public transportation services.
---
As with most things, the ADA requirement to make all new motorcoaches purchased after 2001 wheelchair-accessible, and the 2015 ruling to install three-point occupant restraint systems, introduced an entirely new spectrum of safety, liability and social concerns to the motorcoach industry. But a couple of responses to these requirements, particularly by one OEM and one supplier, have opened up a whole new set of opportunities for savvy motorcoach operators.
---
An industry outsider (say, a juror) might consider the variation in passenger assistance within the public transportation industry alarming. Exploring a single theme like boarding and alighting illustrates the extremes
---
It might seem obvious that a bus driver would know how to properly turn a vehicle with a long wheelbase. Yet it is surprising how many are not taught to. More interesting, bus drivers often do not have the time to.
---
Given the mass of a bus or motorcoach, the carnage a moving bus or coach can inflict on a pedestrian is not surprising. Yet readers may be surprised by the carnage such a vehicle can cause when it is not moving - or just beginning to move or come to a stop.
---
For each route in each direction, transit stops are almost always located on one side of an intersection, not both. Stops just before the intersection are referred to as 'near-side' stops. Those just after the intersection are referred to as 'far-side' stops.
---
Other than airport-to-parking lot shuttles, and an occasional tour or charter trip, all public transportation services pickup and discharge their passengers at the side of a roadway. When it is available, they pickup and discharge them from or onto a curb, sidewalk, platform or other raised surface.
---
For many passengers, the 14-inch drop from the bottom step of a high-floor transit bus or motorcoach is challenging. In transit service, drivers do not assist or even spot boarding or alighting passengers. While motorcoach drivers typically assist or spot boarding or alighting passengers at the front door, the drivers of motorcoaches deployed in commuter/express service (provided by transit agencies or companies under contract to them) do not. Nor do scheduled service drivers do so consistently, especially at intermediate stops.
---
In Part 1 of this three-installment series, I characterized the development of MCI's new ramp-equipped accessible motorcoach (the MCI D45 CRT LE) as a "paradigm shift." While I will expand on why this is so in the third and last installment next month, this installment will overview the most unique features of this remarkable vehicle -- a vehicle whose ultimate potential I feel has not yet been realized.
---
As an urban planner by background, there are certain clichés I have grown to loath. Among my least favorite is the phrase 'paradigm shift.' This is because few things in the transportation field ever comprise a paradigm shift. Among the true exceptions were the 45-foot-long coach, the proliferation of double-deckers, Megabus pricing, and the advances in super-clean diesel engines. Autonomous coaches seem decades away (even while exploding on the scene in Europe). Otherwise, nothing else close to a paradigm shift in this traditional industry comes to mind.
---
Speeding would seem like the most obvious safety compromise. Speeding would seem like the most natural remedy to a schedule too tight, and the most obvious way to pick up more passengers, increase system capacity and maximize revenue: Just drive faster.
---
Among all the safety compromises pandemic to the public transportation industry, wheelchair tipovers are, by far, the least common to the motorcoach sector compared to other services which deploy accessible vehicles. Of course, this is largely because so few wheelchair users travel by motorcoach.
---
In Part 1 of this series, I introduced the notion that roughly half of all public transportation-related incidents are the result of a deliberate trade-off of passenger safety for some system or owner's benefit. The most common benefit is the service provider's operating a schedule that is too tight.
---
This new National Bus Trader piece is the first installment of likely a year-long series about types of incidents that result from trade-offs of safety for other benefits -- adherence to unrealistically-tight schedules (or drivers running behind schedule) being the principal culprit. Frankly, of the more than 600 public transportation-related lawsuits in which I have served as an expert witness, roughly half of all incidents see to be the result of some deliberate safety compromise.
---
The past eight installments of this series covered a lot of ground -- some technical, but mostly socio-economic and conceptual. But in the debate over the pros and cons of human versus robotic drivers, is it not possible to have the wisdom to take the best of both worlds? In early articles I acknowledged some of the advantages of Highly-Automated Vehicles (HAVs), including:
---
What is interesting, and the focus of this installment, is the glaring disparity between the magnitude of information available about a vehicle or driver's performance and the general disinterest in examining it. This disparity is not a technological problem. It is largely an institutional and attitudinal problem. Or one might characterize it as a cultural problem. Or a values problem in a money-oriented society. Nevertheless, it raises an important point about driverless vehicles: While a vehicle's brain may contribute to and/or improve safety (fewer accidents and incidents) and performance (e.g., better mileage, less pollution), this brain's extraordinary analytical capabilities may be pointless because no non-robot is likely to ever examine the data.
---
The previous six National Bus Trader articles on this subject stabbed at some highlights and low-lights within the extraordinary spectrum of socio-economic, institutional and other issues encompassed by our transition from humanoid-driven to robotic vehicles. At this point, I thought it might be helpful to take a quick glance at some of the hardware that serves as the robots' mechanical fixtures, apart from the electronics and the digitalia: Cameras and sensors. These components were employed in "transitional" or "steppingstone" efforts along the path to truly driverless vehicles. So I feel it is worth a look at how these technologies were used and abused at this earlier stage of HAV (highly-automated vehicle) development. Should the reader wish to view the math in the robots' brains, I recommend Multiple View Geometry in Computer Vision by Richard Hartley and Andrew Zisserman. The bible for artificial intelligence. Way over my head. If also over yours, no apologies necessary.
---
When an asteroid strikes a planet, things tend to change quickly. Most other changes occur gradually, even while a small handful are occasionally more significant. These latter changes are sometimes referred to as "paradigm shifts," largely because they affect so many things around them, and cause such dramatic changes in the things they affect directly.
---
Industry insiders, including government officials, cite an interesting analogy as a justification for their initial jump into the regulation of driverless vehicles that was first promulgated on September 20, 2016. The point made is that, had current regulations been in effect when the "Model T" hit the streets, we would have experienced far fewer collisions.
---
As Part 2 of this series hopefully demonstrated there is much to learn about what lies ahead in the motorcoach world from the experiences of modes deploying smaller vehicles. This installment provides a preview of the likely emergence of "highly-automated vehicles," or HAVs, in the world of large vehicles: School bus, transit and motorcoach service.
---
In a monthly magazine, it is almost impossible to keep up changes that are racing along This past September, 2015, small fleets of Volvos and Ford Fusions were released into the general traffic stream in Pittsburgh, and driverless Anheuser-Busch trucks began delivering Budweiser and Bud Light. The Netherlands and Finland have been deploying driverless motorcoaches for months now. And we already have a few similar services operating in the U.S.
---
In Part 1 of this series, I identified the enormous range of benefits that would likely accompany even the first wave of autonomous buses, coaches, trucks and delivery vehicles. And I identified a handful of dysfunctional consequences, the most serious of which is a Tsunami of driver unemployment. Lest anyone doubt these inevitabilities, he or she might consider consulting the seven-installment series in National Bus Trader titled "Bad Regulations and Worse Responses" (June 2014 through January 2015).
---
National Bus Trader has always been a leader in its selection and treatment of topics related to technology and innovation. So the decision to craft a lengthy article about NBT Editor Larry Plachno's experiences "behind-the-wheel" of a motorcoach-of-the-future at a "ZF Ride & Drive" event in Aachen, Germany (NBT, September, 2016) should not have been a surprise. Nor should it come as a surprise that safety, liability and other issues related to this technology will be explored as well.
---
The notion of "screening" driver-candidates for Sleep Apnea screening is not merely unsupportable, it is a delusion. In 2011, 517 truck drivers in Australia were tested for Obstructive Sleep Apnea ("Assessing Sleepiness and Sleep Disorder in Truck Drivers" in SLEEP, 2011). According to an anonymous self-evaluation questionnaire (a "multivariable apnea prediction index, based on self-report measures"), only 12% felt they had it, while roughly 4.4% had tested positive for it. Yet when all of them were tested, 41% more of them had this condition. The testing also found that a full 50% of the study participants were obese, and 49% of them smoked cigarettes. Neither of these parameters are included among the handful of criteria currently employed by either the Federal Motor Carrier Safety Administration's or Federal Railway Administration's "recommended" screening exercise -- although, In fairness, the size-17 male neck (or size 16 female neck) serves as a proxy for obesity. At the same time, as noted below, it also captures plenty of "false positives."
---
Like most fields, public transportation is swollen with studies, both in the U.S. and abroad. Yet some of the most fascinating things seem to be never studied, or rarely studied.
---
This final installment of this series provides the rewards for reading the first six: Starting-point ideas about things the motorcoach industry can do defend its density against intrusion from Transportation Network Companies (like Uber, Lyft and Sidecar), which have already begun plunging into the charter and tour sectors, mostly with medium-sized, body-on-chassis vehicles. It also includes things that would help increase profits and create new service opportunities - and compete with new, legitimate players penetrating the market.
---
As NATIONAL BUS TRADER readers following this series have noted, our judicial system seems to be "running the table" with TNC-related issues. The $220,000,000 settlement of a case against FEDEX effectively eliminated the notion of an "independent contractor" in its six states. And the California courts are soon likely to boot out Uber. The FEDEX case in the U.S. Court's 10th Circuit effectively rippled a TNC's ability to deprive its drivers of a regular employee's costly array of fringe benefits. This settlement is likely to soon play out in the other nine "Circuit" encompassing the other 44 states. And if Uber is booted out of California altogether, on top of the FEDEX settlement, the TNC threat will be diminished significantly.
---
Practically beginning my public transportation career as a consultant to the U.S. Department of Transportation, I learned to hate "Wash-Speak." Government agencies do not compound things; they exacerbate them. They use nothing, but utilize everything. They never start anything, yet implement everything. And much-ado-about nothing is usually referred to as a paradigm shift.
---
Well, by now, the "Cat's Out of the Bag" about transportation network companies (TNCs). For this, we owe our thanks to National Bus Trader, Limo, Charter and Tours Magazine (especially) and the United Motorcoach Association. The August 15, 2015 issue of the UMA-sponsored Bus & Motorcoach News contained two articles about these previously-unfettered, robot-controlled beasts.
---
These past five years, practically unnoticed until this last one, have witnessed the most radical change in public transportation since the introduction of scheduling software in the Early 90s: The invasion of traditional, analog services wallowing in their nostalgia by hyper- [or uber]-digital counterparts big on access, low on some concerns, and flying beneath virtually every City's and State's regulatory radar.
---
Mitchell Rouse! In the 1980s, a strapping, 6'4"-inch-tall visionary who had inherited a 50-vehicle taxicab company and, within a few years, expanded it into a 350-vehicle leviathan, along with eight small paratransit operations. With a heavily-computerized operation a decade before Windows took over the World, his dispatch office still answered every call with a live Earthling. Wilmington/Checker Cab was all about decency, respect and efficiency. And at a time when most of Los Angeles County was beginning to deteriorate rapidly into lines, menus, incompetence and traffic. Yet, as a brilliant manager with an expanding corporate mentality, Rouse was also a rabid supporter of Unionism, and embraced his Teamster's affiliation with pride.
---
Like every mode of public transportation, and for almost every aspect of our society, the motorcoach industry has, over the decades, been affected significantly by regulations. Some of these experiences were challenging yet produced dramatic results that, among other benefits, have saved us money. One terrific example is that modern motorcoaches dump perhaps one percent of the particulates into our environment than they did a mere two decades ago. Here, the regulations, though challenging, were at least realistic. But our industries' (and other bus modes') responses to it - effectively our engine manufacturers - were far more important than the regulations: Their responses were magnificent.
---
The explosion of digital technology has triggered increases in vehicle costs, purged small and medium-sized companies from the transportation landscape, and contributed to a nationwide shortage of qualified drivers. But it has taken its greatest toll on management, where supervisors with a genuine understanding of transportation are gradually being replaced by armies of "templeteers."
---
In the last installment of National Bus Trader, "Fatigue Monitoring Technology" presented an overview of the approaches and devices in development, and available, to prevent and detect driver fatigue. But unlike prevention technologies, fatigue detection devices raise a unique question: What happens when they work?!
---
Little in public transportation is as challenging as driving load upon load of wheelchair occupants, with unique needs (and often unique chairs), in all directions, with last-minute one-of-a-kind trips dispatched into tight schedules created days, or even weeks, in advance. Yet this is precisely what paratransit drivers do - hour after hour, day after day.
---
With panoramic/wraparound windshields lying against the front plane, sun visors, tinted windshields, crossover and parabolic mirror systems, ergonomic driver compartments with tilting/telescopic steering columns and pneumatically-adjustable seats, video surveillance cameras and motion detection sensors - much less corrective lenses, sunglasses, annual vision examinations, and continual improvements in headlamps - one would think that bus drivers could see and react to large objects appearing directly in front of their vehicles. But, as many jurors learn, one would be wrong.
---
Comparing their relative safety to that of other vehicles, a number of motorcoach features come immediately to mind: Mass, monocoque construction pneumatic suspension, and fully-padded, forward-facing seats. Yet incidents like these still occur:
---
No, this is not the name of a case. It refers to a dangerous conflict coursing through the bus and motorcoach industries - a conflict that we cannot afford to let exist.
---
The previous article in this series emphasized the importance of transportation professionals selecting bus stops instead of students or their parents doing so. Regardless, while plenty of tools are available to help, the critical tool for evaluating and approving safe bus stops is a live Earthling.
---
In the last installment (STN, Jun, 2007), I stressed the importance of distinguishing between an actual bus stop and the waiting area across the street from it in terms of safety. But the selection of the stop and waiting area also involves concerns for student security. Sometimes, there are trade-offs that must be made. These trade-off are often complex and subtle. But they must be made correctly.
---
Except in rural areas with vast distances between intersections, a bus stop can reasonably be placed in one of three positions:
---
In those rare instances where the safety of transportation modes can be compared statistically, bus riders fare several decimal points better than bicycle riders. The risks associated with motorcycles are "off the charts." The Figure below illustrates these comparisons for "home-to-school" trips - trips that comprise 15 percent of all transit trips and 96 percent of all schoolbus trips.
---
Every responsible society has mechanisms to hold its citizens, and their organizations, accountable for their actions. With respect to safety, our society effects this goal through the enactment and enforcement of statutes and regulations, and through the process of civil litigation. As with most rules and most societies, many of our transportation organizations have discovered loopholes. Employing these loopholes, they have effectively reduced their liability exposure at the cost of compromising safety.
---
Unlike those of many transit systems, schoolbus stops are not always identified with signage - at either the precise position of the stop or signage indicating that a schoolbus stop is approaching (the black glyph on yellow background). Rarely is the stop zone itself marked (for example, by red-lining the curb). In particular, the failure to mark the stop's precise positioning can be problematic - and occasionally dangerous.
---
As pressure from the unknowing continues to mount, rumors have it that the U.S. motorcoach industry is slowly inching toward the installation of seatbelts. That we are doing so by skipping the decades of seat compartmentalization that has helped fend off most seatbelt advocates in the schoolbus industry is only more unfortunate since existing motorcoach seats lend themselves to a far more evolved form of compartmentalization than the "incomplete compartmentalization" (in NHTSA's own words) of their yellow body-on-chassis cousins.
---
Question: What is the difference between a poorly-selected and -designed bus stop and a land mine? Answer: Very little. When you step on either of them, your ankles, knees and hips are likely to explode. The genuine difference is that the carnage from land mines is intentional, whereas that of poorly-selected and -designed bus stops usually reflects incompetence and, often, indifference.
---
As it affects liability, an operating agency's status as a "common carrier" has an enormous impact not only on determining liability itself, but depending on legal constructs in various states, can also affect considerations like immunity and/or the assessment of punitive damages - often barriers to the assessment of damages afforded to public agencies. So except for motorcoaches deployed in commuter/express service under contract to public transit agencies, these latter considerations rarely affect motorcoach operations in the courtroom.
---
In rural areas, children spaced far apart were once transported to school by horse and wagon. After the first day of school, the horses learned the routes and simply repeated them day after day, eliminating the need for drivers. The vehicles were cheap, and the engines ran effectively on oats. As our nation changed, pupil transportation's development reflected our increasing urbanization and, later, suburbanization. These developments included a new phenomenon known as traffic. As a safety matter, the need for pupil transportation grew to reflect a child's inability to cross streets or negotiate intersections, as verified by studies like the 1968 Swedish study "Children in Traffic." In simple terms, children below age 13, and particularly below age 10, do not possess the physical, mental and emotional skills necessary to cross streets and intersections.
---
At the rudimentary level at which most crossing procedures are executed, schoolbus drivers are supposed to "direct" the students across the roadway when they are certain that either the traffic has been stopped in both directions or it is so distant (if even visible) that the students could easily complete their crossing before any oncoming vehicles reach the bus. The bus would obviously have its red flashers and stop arm engaged as a "fail safe."
---
Drummed into my head as a schoolchild was the mantra, "Cross at the Green, Not In Between." This slogan still provides the basis for Today's thinking about following the pedestrian path to and from school or a student's bus stop. When last year, a study of 7,000 pedestrian accidents in New York City over a four-year period was released, its findings turned this century-old cliché on its head. The implications for the pupil transportation industry are dramatic, and should awaken all of us to a new reality that may save hundreds if not thousands of lives a year, since most vehicle-pedestrian accidents happen to students walking or cycling to school, as well most of those traveling by schoolbus who are struck when crossing by third-party vehicles.
---
For those readers who remember Jayne Mansfield, or even know who she was, this is not a story about her Hollywood exploits or bedroom acrobatics. It is a story about a common type of accident - a rear-ender involving an automobile striking a truck or bus - often referred to, in accident reconstruction circles, as "the Jayne Mansfield syndrome."
---
I have often written about the impacts of overly-tight schedules as the primary causative factor in incidents - in fact, the underlying cause of perhaps half of them. Because speeding is one of the "cures" to this problem, one of its characteristics is the failure to slow down when the roadway surface is not, as jazz musicians say, "melody." One of the most common scenarios is to cruise over speed bumps and speed humps. Another is to fail to slow over rugged terrain, particularly potholes and the often dysfunctional patches that sloppy road crews create to "repair" them.
---
For decades, multiple sources cited the commonly-accepted statistic that only an estimated four percent of all individuals possessed a medical condition known as Obstructive Sleep Apnea (OSA). OSA is largely the result of certain physical characteristics and lifestyle habits that reduce the flow of oxygen into one's lungs while asleep. These characteristics result in lowered blood oxygen levels throughout one's normal night's sleep, and lower the quality of that sleep such that the individual is fatigued through much of the day.
---
Supply and Demand: When it comes down to it, the ultimate dynamics of survival in life on Earth. More poetically, 70's pop artist icon James Taylor crooned, "You provide the satisfy, and I'll provide the need." So here we go on another jaunt to expand the scenarios for motorcoach usage. However, along the road, we are actually inventing a brand new mode - not that no one has necessarily tried this particular one before.
---
As with every installment in this series of articles, this particular model or vision is highly unusual, has only limited application, and requires considerable creativity and effort to bring to life, and still contains some constraints even if and when one can develop it beyond the womb of an idea.
---
There are plenty of things obvious to almost any adult, motorist or pedestrian about large vehicles. The most obvious is their size and mass. But at the other end of the spectrum lie nuances rarely understood by anyone who has not driven a vehicle with a long wheelbase: The way such a vehicle turns, and the way its tires "track" compared to those of a typical automobile, van or pickup truck.
---
As NBT readers of my past columns well know, my perspective on accidents and their causation is pretty skewed because I spend most of my professional time examining their details.
---
One of the most fundamental concepts of liability is that the defendant "takes the victim as he finds him." Apart from hospitals and nursing homes, few areas of modern life confront, litigate and test this principle as often as public transportation.
---
As we all know, public transportation is a fiercely competitive business, even in operating environments which are subsidized. But the failure to make tiny investments in safety can be costly in the courtroom.
---
Alcohol and bus ridership present a curious enigma. As a matter of public policy, we allow intoxication. As a matter of free market dynamics, we encourage it. And rightfully so, we want to protect those intoxicated from hurting themselves and others.
---
This title makes me think immediately of funerals. This is not what this installment is about, although problems in the office and on the road often translate into funerals for operating companies, not just their accident victims.
---
As most motorcoach community members know, contracting plays a major role in much of our operations - including the 30% of motorcoach service provided to schoolchildren on field trips, as well as the commuter-express service provided under contract to transit agencies.
---
One would think in the Age of Irreversible and Growing Unemployment, employers could phase out their "dead wood" and find some personnel capable of performing their functions competently. Regrettably, bus agencies and companies are generally not among those which do.
---
One of the unfortunate problems with non-news-oriented magazines is the juxtaposition of their readers' limited long-term memories coupled with the publishers' reluctance to repeat themes (much less whole articles) that are not linked to stories that reflect continuing news or problems.
---
Recently, I conducted a workshop on safety and liability for transportation directors. I asked innocently, "What do you do after training?" Several attendees shouted out, "More training!"
---
Many of our fundamental and commonly-held beliefs are invalid because they were derived, often haphazardly, from a blur of intuition, superstition, history, tradition and circumstance rarely subjected to scientific scrutiny. Before the inventions of artificial light and mechanical clocks, being awake during daylight and asleep during darkness were survival necessities - lest one be devoured by predators or stumble into a pit.
---
In my review of more than 80 public transportation-related accidents and law suits, one almost universal theme has been the absence of any log review. This failure has generally combined with another common theme: A vehicle running behind schedule. The relationship between these two themes is easy to both understand and demonstrate - as is the acknowledgement that they constitute a genuine safety problem. But in a courtroom, the fact that system management failed to notice the vehicle running late - and worse, failed to even look for it - translates into a liability problem as well.
---
Since driving a 20- or 25-ton motorcoach is touted as so being difficult, it is only fair to ask why so much carnage, and so many law suits, occur apart from collisions. In particular, the number of incidents occurring at or near stops seems largely disproportionate to the perceived simplicity of handling things when the bus or coach is stationary
---
Automotive and Telecommunications Expert Witness Ioannis Kanellakopoulos PhD
Ioannis Kanellakopoulos
Chief Technologist
303 Twin Dolphin Dr Suite 600
Redwood City CA 94065
USA
phone: +1-650-308-8485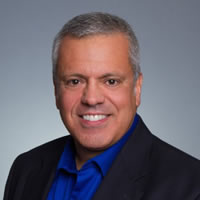 Dr. Kanellakopoulos is a technology leader with 25+ years of experience in R&D and engineering management in both academia (former UCLA Professor of Electrical Engineering) and industry, and a seasoned expert witness with a perfect success record.
He has designed and built telecom products such as DSL and Carrier Ethernet hardware and software, as well as a prototype fully automated electric vehicle. He has conducted applied research in adaptive control of nonlinear systems, with applications to automotive driver assistance systems (adaptive cruise control, blind-spot monitoring, vehicle collision avoidance) and active suspensions. He has significant experience with international telecommunication standards (ITU-T SG15/Q4), and has directed collaborative projects with several automotive/truck manufacturers and vendors (Ford, Mercedes-Benz, DaimlerChrysler, Freightliner, Gentex, Visteon).
He has significant experience as an expert witness in patent infringement (including IPR) and product liability cases in the automotive and telecommunication areas; the vast majority of his cases have resulted in a win or a very favorable settlement for his clients. In 2017, he was the lead expert witness in a product liability case against Nissan that resulted in a $25M jury award for his clients; this decision was later upheld on appeal. His deep technical expertise allows him to analyze patents and products in detail, and explain clearly (in expert reports, depositions, and court testimony) the main issues that the judge and jury need to internalize in order to comprehend the essence of the case. His extensive educational experience allows him to help judges and jurors understand the topic they are dealing with, instead of confusing them with unnecessary technical details.
After all, it takes excellent teaching skills and a deep understanding of a complex technical concept to convey the essence of that concept to non-experts without talking down to them.
Ioannis Kanellakopoulos, PhD, et al
Using a pedagogical style along with detailed proofs and illustrative examples, this book opens a view to the largely unexplored area of nonlinear systems with uncertainties. The focus is on adaptive nonlinear control results introduced with the new recursive design methodology--adaptive backstepping. Describes basic tools for nonadaptive backstepping design with state and output feedbacks.
---
Ioannis Kanellakopoulos, PhD
Abstract: A systematic procedure for the design of adaptive regulation and tracking schemes for a class of feedback linearizable nonlinear systems is developed. The coordinate-free geometric conditions, which characterize this class of systems, do not constrain the growth of the nonlinearities. Instead, they require that the nonlinear system be transformable into the so-called parametric-pure feedback form...
---